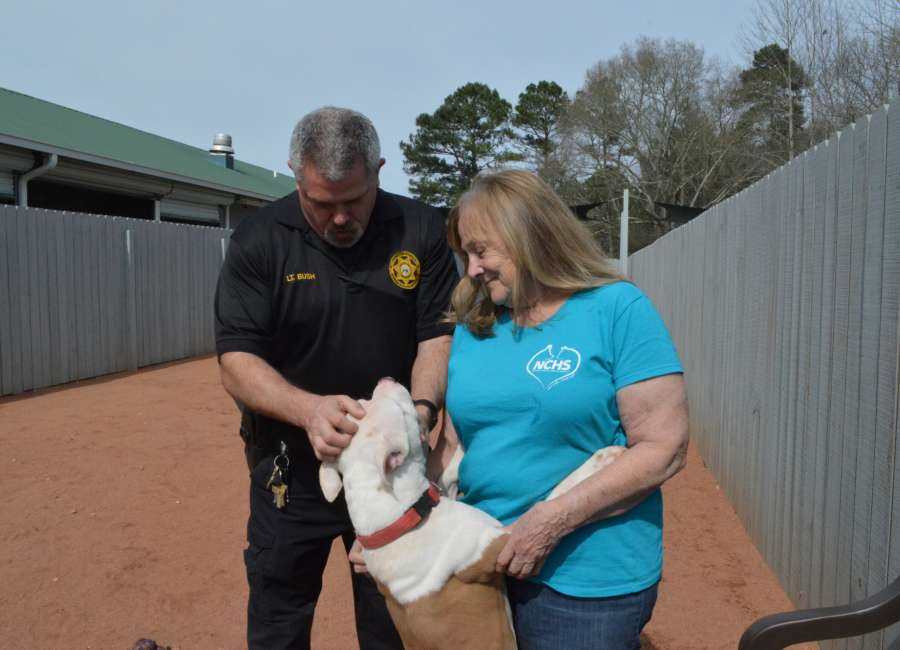 Pets from Coweta County Animal Services will likely be traveling to the Georgia Governor's Mansion for an adoption event at the end of March.
Under an agreement approved this week by the Coweta County Board of Commissioners, animals from the shelter will be able to go to outside adoption events with volunteers from the Newnan Coweta Humane Society.
The agreement allows humane society volunteers to transport shelter pets to outside adoption events, and then return them to the shelter.
"The governor's wife has invited some rescues to come to an adoption event at the mansion," said Gail Lustig of Newnan Coweta Humane Society.
She hopes it will be the first of many special events that shelter animals are taken to.
Lustig said it's something that the NCHS has been working toward for a few years.
The biggest issue that needed to be worked out was liability. Assistant County Attorney Nathan Lee put together a liability release for the agreement, said Associate County Administrator Eddie Whitlock.
The county won't have any liability for the animals when they are in the custody of the humane society, Whitlock said.
The animals that are chosen to be taken to the off-site events will be carefully selected for temperament, Whitlock said.
"We're going to hand-pick the dogs," said Lustig.
The agreement will give more opportunities for members of the public to "adopt some of the wonderful animals we have here," Whitlock said.
Some animals, dogs in particular, don't do particularly well in the shelter environment, said Lt. Tom Bush, shelter supervisor. But when they're out of their kennels, potential adopters can see the pets be themselves.
One of Lustig's favorites at the shelter is Sue, a female Staffordshire terrier who has been there since mid-December. "Nobody wants her," Lustig said. In the kennel, she barks a lot, according to shelter workers. But in the play yard, she's sweet and playful.
In the play yard, "they get to be the dogs they're meant to be," said Bush.
The agreement with the county is a big step for NCHS, said Kim McCurry.
The details of how adoptions will take place – whether NCHS will be able to adopt out the pets directly or adopters will have to return to the shelter to complete adoptions – still have to be worked out.
Lustig said she is grateful to Whitlock for working with them to make the proposal a reality. "He's been our biggest supporter with the animals," she said.
"And special thanks to Warden Bill McKenzie for his continuing support of NCHS and the shelter pets of Coweta County," Lustig said.