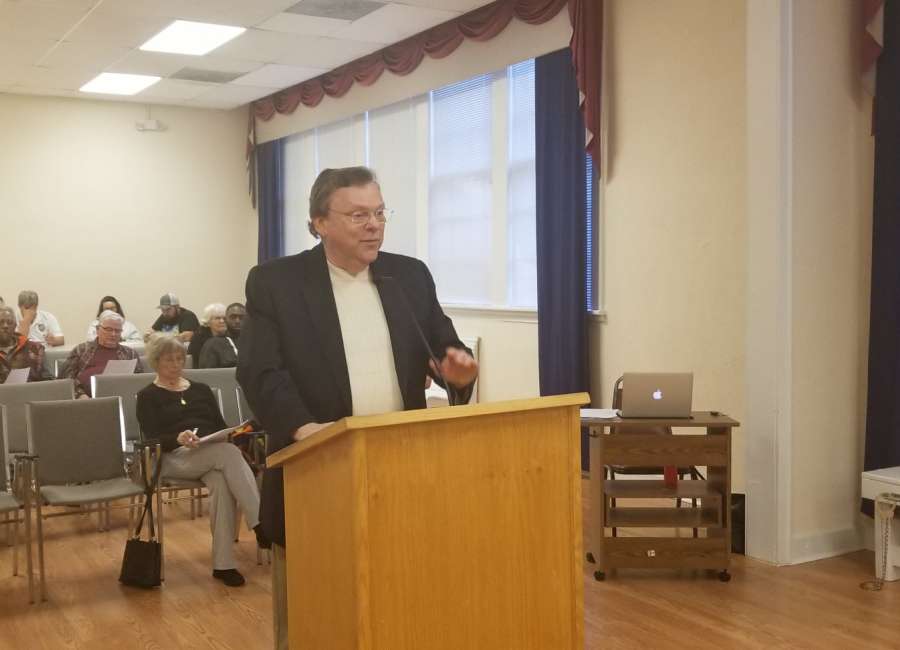 Grantville could receive a $95,000 grant for the interior renovation of the Passenger Depot, if certain requirements are met.
In September, the council approved Preservation South LLC to complete the interior design work at the downtown passenger depot. The firm also completed the exterior work on the depot earlier in 2018.
The council also decided to use the 1,500-square-foot passenger depot as the city's history and welcome center.
At the council's meeting Monday night, City Manager Al Grieshaber said the passenger depot could be renovated to be "multifunctional," to have the possibility of a coffee shop along with a welcome center in the front and and/or a meeting room or professional office in the rear of the building.
Grieshaber said for the city to receive the Rural  Business Development Grant, the city must create jobs.
"We could attempt to create four full-time jobs," Grieshaber said.
Councilwoman Ruby Hines said the council had already agreed to designate the passenger depot as a history and welcome center for the city.  She said the city would seek volunteers to run the depot.
Councilman Jim Sells said historical museums "are not attracting people like they did 20 years ago," but Sells said he was not against making the passenger depot multifunctional to receive the grant.
Both Councilman Alan Wacaser and Councilman Mark King said they believe the depot should be utilized as the historical center, but the multifunctionality of the center could also create jobs and help the city receive the grant.
Mayor Doug Jewell said his concern was the city becoming a competitor with other businesses in the city if the passenger depot includes a coffee shop.
Without the job creation, the city could possibly receive a small grant for under $5,000, according to Dennis Hanthorn with Hanthorn Consulting LLC. The city contracted with the company last year to assist with grant writing.
Hanthorn said grants are small for historical projects and the largest grant he found was for $3,000.
At a previous council meeting, Kyle Campbell with Preservation South said the firm plans to keep the authenticity of the passenger depot and traced historic data regarding the building's structure back to 1921. Campbell said the restoration of the depot could bring more tourism to Grantville.