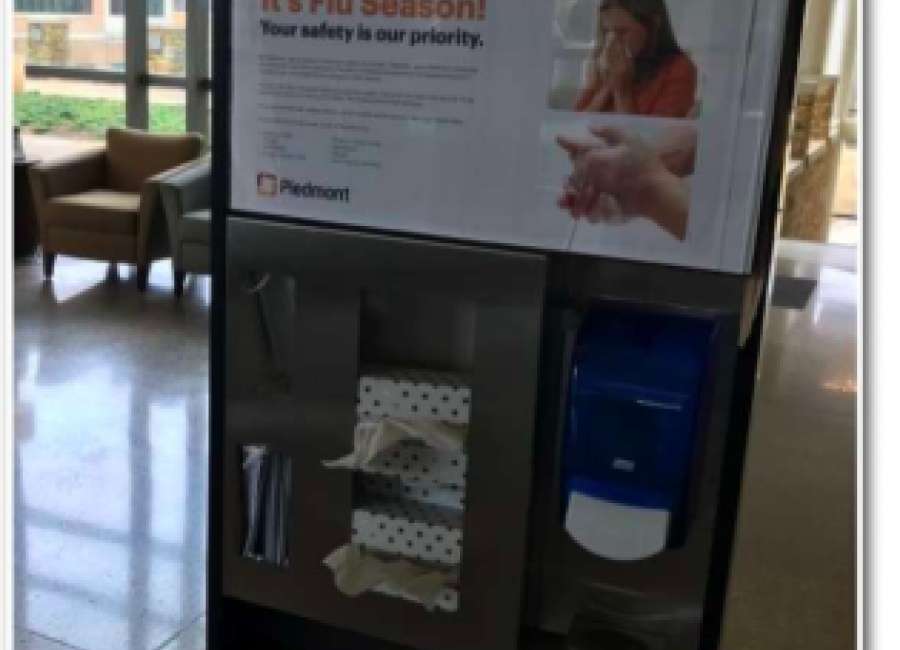 The most recent data from Georgia's Department of Public health shows the occurrence of flu-like illness in Georgia remains high – 10 on a scale of 1-10 in mid February.
Each year from October to mid-May, Georgia's Department of Public Health tracks flu activity throughout the state and reports the findings in the Georgia Weekly Influenza Report.
So far this season, there have been 17 confirmed influenza-associated deaths in Georgia and 1,207 influenza-associated hospitalizations in the eight-county metro-Atlanta area, according to the DPH.
Hayla Folden of District 4 Public Health said the numbers are not unusual.
"Typically, we see a peak some time in February,"  Holden said. "We should see the numbers start going down quite a bit this month."
Folden said she is not aware of any flu-related deaths in District 4, which includes Coweta, Butts, Carroll, Fayette, Heard, Henry, Lamar, Meriwether, Pike, Spalding, Troup and Upson counties.
The CDC recommends a yearly flu shot for everyone ages 6 months or older.
Piedmont officials said it is important to note the differences between the common cold and the flu.
Symptoms of flu include:
– Fever
– Aches and pains
– Chest discomfort, cough
– Chills
– Fatigue
– Headache
Sometimes people may also experience sneezing, sore throat and stuffy nose, but those symptoms are associated more with the common cold than the flu.
With the flu, most people report a sudden onset of symptoms. If you have any of the above symptoms, contact your primary care physician. Antivirals to treat the flu must be given within 48 hours of the onset of symptoms. The longer you wait to get treated, the more severe symptoms can get.
Piedmont Healthcare officials have put safeguards in place to ensure the safety of its patients, visitors and staff and to prevent transmission of the flu. This includes restricted visits to the Neonatal Intensive Care Units and to intermediate nurseries.
Flu stations also have been set up around the hospital, stocked with surgical masks, hand sanitizer, tissues and signs encouraging anyone with flu-like symptoms to wear a mask.
Piedmont officials say they are following the CDC guidelines and encourage all visitors to follow good hand hygiene by washing their hands often with soap and water, or using an alcohol-based hand sanitizer when soap and water are unavailable. Covering the nose and mouth with a tissue when coughing and sneezing will also help stop the spread of the flu. Tissues should be thrown in the trash after each use.
People at high risk of serious flu complications, including young children; pregnant women; people with chronic health conditions like asthma, diabetes or heart and lung disease; people 65 years and older; and people who are immunocompromised should seek health care advice early on if they experience flu-like symptoms.
Initial estimates from the Centers for Disease Control and Prevention indicate this year's vaccine effectiveness against all strains of influenza is 47 percent.
It is possible for those who have had flu shots to contract the virus anyway, but in those cases, the vaccine can help lessen the severity of the symptoms.
"(The vaccine) will not 100 percent prevent you from getting the flu," Folden previously told The Newnan Times-Herald, urging those who had not had the shot to do so as soon as possible. "The main goal is to prevent you from getting so sick you end up hospitalized or dead."