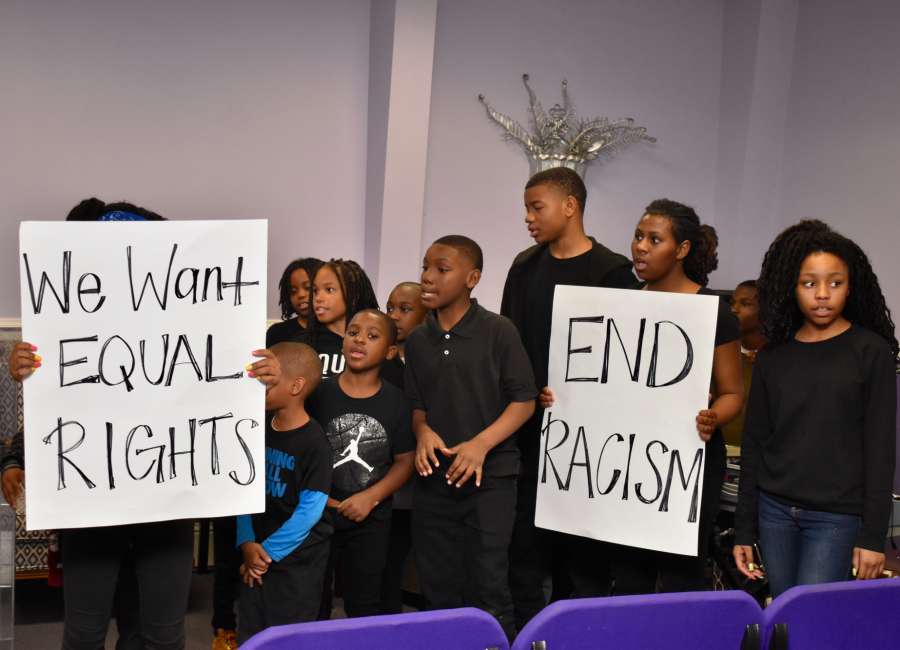 Several Coweta County churches set aside time in February to celebrate Black History Month.

Providence Baptist Church on Summers-McKoy Road had Black History Month as the focus of its Feb. 24 worship service. Dr. Melvin D. Brittian Jr., pastor at Providence, brought the message.
"Mrs. Louise Gibson and Mrs. Susan Brittian were chairpersons for the Black History Celebration," said church member Doris Powell.
St. Smyrna Baptist Church on Heery Road had a Black History program that connected the congregation with political and community leaders.
"We invited elected and appointed officials who live in Coweta," said church member Cynthia Jenkins, who is herself mayor pro-tem of Newnan.
Also invited were leaders of the historically black Greek fraternities and sororities because of their commitment to the Divine Nine Youth Leadership Program that was started in 2017. Divine Nine "is one of the outcroppings of the 2014 Crime Reduction Taskforce study that the city of Newnan conducted with neighborhood members and a consultant," Jenkins said.
The Divine Nine Youth Leadership Program started at Ruth Hill Elementary and is in its second year.
"Fraternity and sorority members conduct monthly programs and excursions to teach leadership skills, self esteem, soft skills and broaden their views of the world," Jenkins said. "In February the group visited the Center for Civil and Human Rights."
Church members were urged to speak with the city, county and state representatives. 
"This is an opportunity to remember the past and build upon the sacrifices of those who came before us to move forward. That includes participation in the governing process. We take a step by getting to know our leaders better at Heritage Sunday," Jenkins said.
The Cam Newton Foundation's enrichment tutorial participants presented a Black History Month program Feb. 28 at Holy Zion Ministries.
Elementary students shared insights about historic African-Americans, their culture and how it has contributed to the Americas. They also will share what they want to become when they grow up and how they will impact the community as a whole.
Middle school students will discuss topics like boycotting, high school students gave speeches.
High school girls also presented a step routine choreographed by one of the students.
CMF serves 80-90 kids each week through its various programs, including after-school tutoring and summer enrichment. Adults who work with the after school program were recognized at the Black History Month celebration.