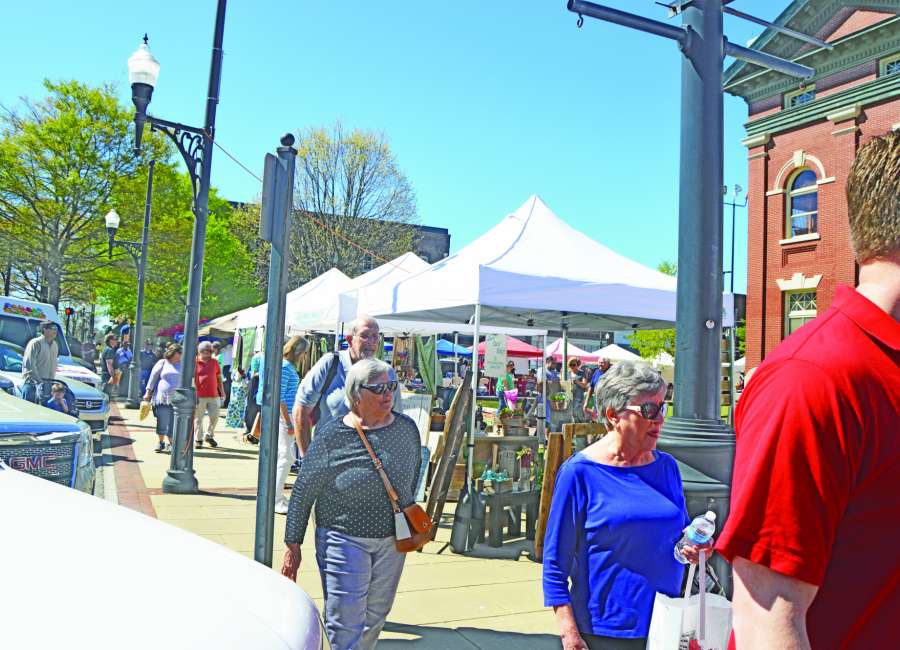 Market Day will be returning to downtown Newnan in April, but with a few tweaks.

Market Day is hosted by Main Street Newnan on the first Saturday of every month from April-December. The event is held around the courthouse square bringing shoppers to the downtown area from 10 a.m. – 2 p.m. 
The first Market Day of 2019 will be held April 6. 
"We're going to have a full house," said Abigail Strickland, special events coordinator for Newnan. "It's going to be awesome."
Strickland said Main Street receives about 100 applications each month with only 20 spots available. This year, Main Street is going to have more variety over the course of the year.
"We decided to lessen our annual vendors," Strickland said. 
She said some of the vendors – which "hold the event together" – bring people to Market Day month after month. Lessening the annual vendors is aimed at bringing more variety to what is offered.
Strickland said a similar lessening of the annual vendors may also take place in 2020.
Market Day showcases handmade, homemade and homegrown products created by local artisans, artists, and farmers. There are more than 50 vendors each month.
Fresh locally grown produce, honey, jams and jellies, salsa, pottery, art, children's clothing, hand-woven baskets, leather products, fresh baked goods, handcrafted furniture, birdhouses, wood-art, fiber-art, wreaths and floral design are among the items that have been offered.