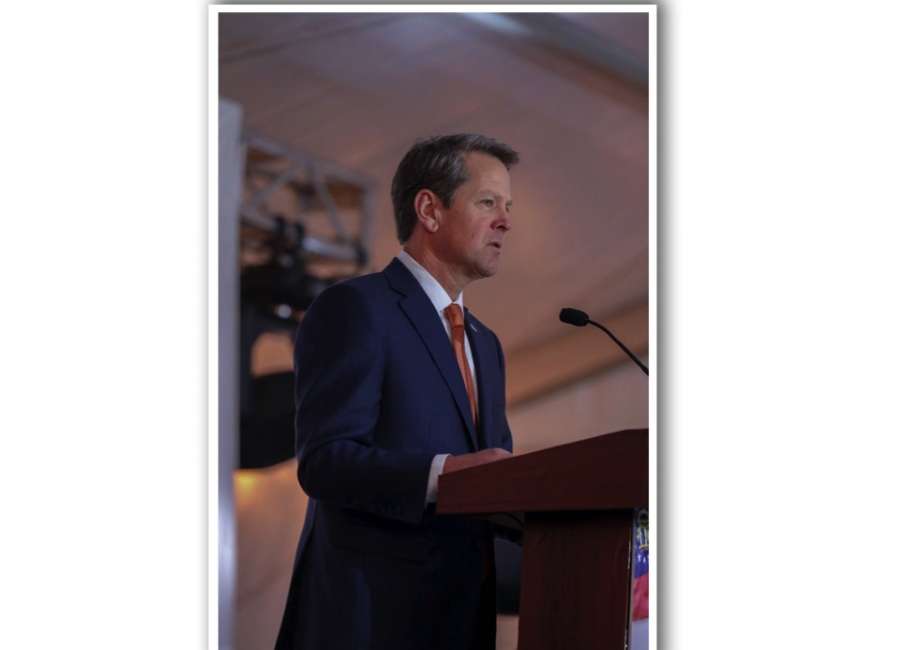 Applebee's to collect Donations for Make-A-Wish Georgia fundraiser
Applebee's Neighborhood Grill & Bar in Newnan and other Metro will participate in a fundraiser to support Make-A-Wish Georgia.  Until April 14, customers are invited to visit Applebee's for the opportunity to make a $1, $5 or larger donation, where 100 percent of the net proceeds will be donated to helping fulfill the wishes of local children through a once in a lifetime experience. In return for $5 donations, guests will receive a Make-A-Wish Offer Card, loaded with three Applebee's coupons, redeemable for $20 in savings. In addition, donating guests will be recognized with a Make-A-Wish Georgia paper star, displayed in the restaurant as a sign of support for the local community.
* * *
SK Battery America will create roughly 2,000 jobs, locating to Jackson County
Gov.  Brian P. Kemp, Commerce Secretary Wilbur Ross, other elected officials, state and local economic development leaders, and corporate representatives attended the groundbreaking in Commerce Tuesday for SK Battery America's $1.67 billion investment in Jackson County. The project will create roughly 2,000 jobs as one of the largest single investments and job creating initiatives in Georgia history. "Today is a remarkable day for Georgia," Kemp said. "I thank SK Innovation for this historic investment in our state, which will provide immeasurable economic opportunity for thousands of Georgia families. I look forward to working together in the years to come to strengthen our relationship and ensure a brighter future for Georgia."
* * *
Local business connections and  opportunities
March 26
QuickBooks Online Course, 9 a.m.-4 p.m. Newnan-Coweta Chamber of Commerce,
23 Bullsboro Drive, Newnan.
March 27
2019 State of the Community Luncheon: Housing, 11:30 a.m.- 1 p.m. Newnan Country Club
1356 Hwy. 29 N., Newnan.
For more information on these activities, visit www.newnancowetachamber.org .
Items for consideration as business briefs should be emailed to business@newnan.com, faxed to 770-253-2538, or mailed to Business Briefs, The Newnan Times-Herald, P.O. Box 1052, Newnan, GA 30264. Email submissions are preferred.