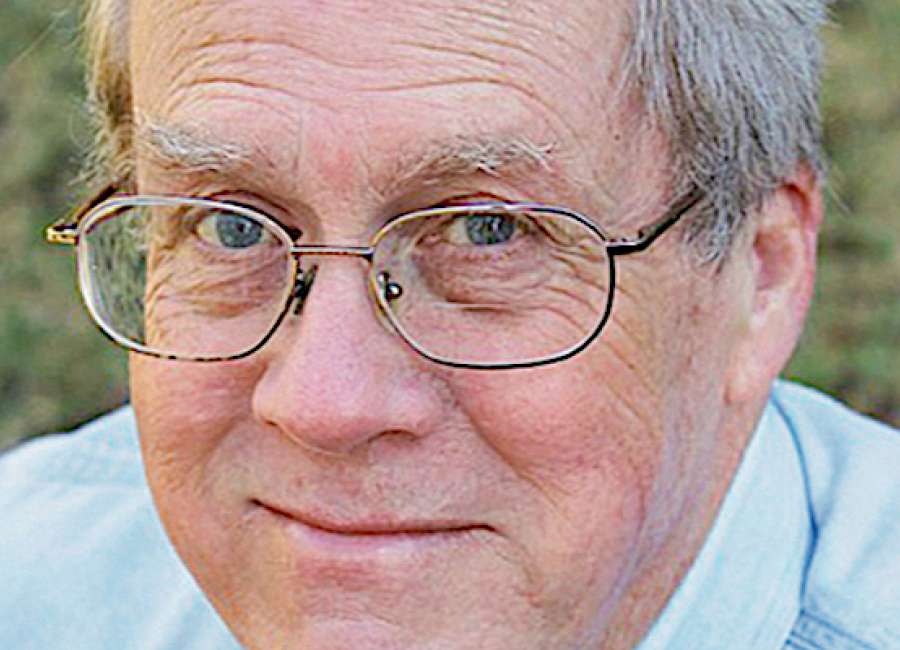 It took decades, but I've finally learned the value of shutting my mouth.

Just recently, I discovered the joy of closing my eyes.
This taste of enlightenment hit me at church. The special music for the worship service was provided by the Shorter Chorale, a vocal ensemble from Shorter University in Rome, Georgia.
I hadn't heard the group before but had a feeling something good was about to happen.
When I started writing for a living years ago, I got in the habit of looking people over and sizing them up. I still enjoy watching strangers and imagining what's going on in their heads – or in their lives.
The young people in the Shorter Chorale were a feast for my fantasies. Before they sang a note I checked out the singers, one by one. They were all well-dressed and cleaned up, so I was free to concentrate on facial expressions and body language.
A young lady in the front row seemed a little shy, maybe a little nervous, not quite comfortable. The singer behind her pulled at her classic black dress to make sure it hung right, adjusting her glasses to get the perfect look.
Another looked like she never learned to frown – and didn't show a hint of nervousness or apprehension. Three young ladies in the middle of the front row looked like the Supremes, and I was sure they would sound even better.
It's hard to decipher dudes wearing white ties and tails, but the young guys looked good to go. A nervous gesture here, an Adam's apple bobbing there, but they all seemed calm and confident.
Then the pianist played the introduction and the singers got busy and once the first note sounded, a total transformation occurred. How they looked or felt was the last thing on those singer's minds. They were in their element, speaking the universal language of music, every one of them radiating joy and confidence, doing what they loved and knowing they were doing it well.
I enjoyed those wonderful sounds so much that after a few minutes I closed my eyes and just let the music and sweet spirit of those young people wash over me.
The experience was totally different. With my eyes closed, I didn't see faces or outfits or expressions. My attention was totally focused on the music.
And I enjoyed it even more.
That kind of insight will get your attention.
As the young people sang I imagined attending a concert by another favorite group and standing with my back to the performers, letting the music wash over me unfiltered, sweet and pure as raw honey.
I remembered that music – maybe unlike anything else – has the power to transform us, inspire us and even make a Sunday morning moment extra special.
I wonder if that would work in politics? When campaign season hits high gear, what if – instead of allowing candidates to bombard voters with loud, obnoxious bellows and half true, or totally false claims – we required them to meet in one place, stand behind a curtain and answer serious questions from thoughtful citizens.
No wardrobe tricks, no makeup, no corny gestures, no weeping or wailing for the cameras. Just words.
For now, try this: The next time a politician pops up on your TV screen, turn your back, close your eyes and just listen. Just listen.
If you aren't moved, change the TV channel. Or change your candidate.
Alex McRae is the author of "There Ain't No Gentle Cycle on the Washing Machine of Love." He can be reached at alexmmcrae@gmail.com .