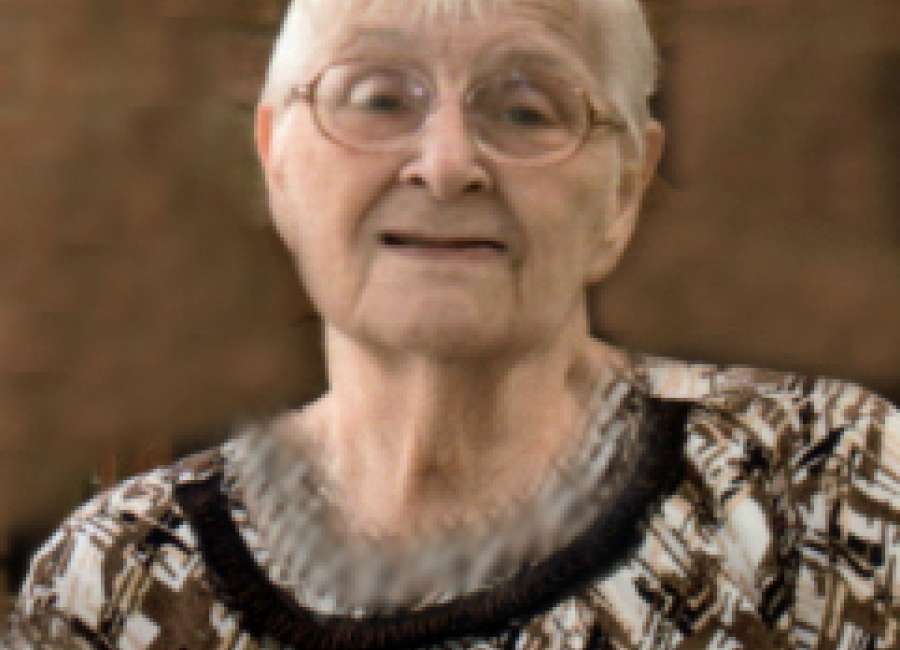 Philippians 4:9 states the principle: "What you have learned and received and heard and seen in me ~ practice these things, and the God of peace will be with you."

Betty Tidwell Wortham gleaned lessons from the Bible and put them into action for her entire life.  While very humble about her faith, her every action gave proof of her deeply held convictions.
Betty was born in Coweta County on March 23, 1935 and was one of three children born to the late Thomas A. and Mary Lou Webb Tidwell.  In addition to her parents, she was predeceased by her brother, Charles Tidwell.
Betty attended Newnan High School and caught the eye of a young man, Harvey Wortham, from the Welcome area of Coweta County.  They married on December 28, 1956 and for the next almost 63 years, theirs would be a story of faith, love, hard work and the joys that only the love of family can provide.
For 40 plus years, Betty was a hairdresser in Newnan.  Her clients came from the total spectrum of the social order in town.  They sought her out because, in her eyes, everyone was equal and benefited from the fact that she cared deeply for all her customers.  Quite often that would carry over even after their time on earth ended, and she was able to perform that last act of kindness for them, even in death.
Betty had priorities in her life, and simply put, she loved her God, her husband Harvey, her family and her friends.  How fortunate you were to be one of the recipients of her seemingly endless love.
As life progressed and Betty had to deal with health issues, she had a devoted caregiver in Harvey.  He was always by her side; maybe at a doctor's appointment, or happily, at the Dairy Queen, which was a favorite for them both.
Betty's well-lived earthly life came to an end on Monday, March 11, 2019.   It can be said that she lived her beliefs every day in her kindness, her love for her family and her unvarnished honesty.
Betty is survived by her husband Harvey; her daughters, Louise Wortham (David) Jackson, Kaye Wortham (Killis) Scruggs, and Faye Wortham (Alan) Lewis. The joys of her life for the past 40 years were her beautiful grandchildren and great-grandchildren.  Grandchildren are Chris, Jonathan, Beth, Mark and Laura. Her 10 great-grandchildren are Morgan, Hailey, Landon, Ava, Cohen, Carder, Caroline, Gage, Grason and Luke. Also surviving is her sister, Sara Phillips.
She will be remembered and celebrated on Thursday, March 14th at 2 p.m. at a service at McKoon Funeral Home to be led by Pastor Mike Keaton.  Family and friends will visit at the funeral home on Wednesday evening between 5-7 p.m. Interment after the chapel service will be at Forest Lawn Memorial Park.
Those who wish to honor her life, may do so by a memorial gift in her name to The American Cancer Society.
Online condolences may be expressed at www.mckoon.com
McKoon Funeral Home, 770-253-4580