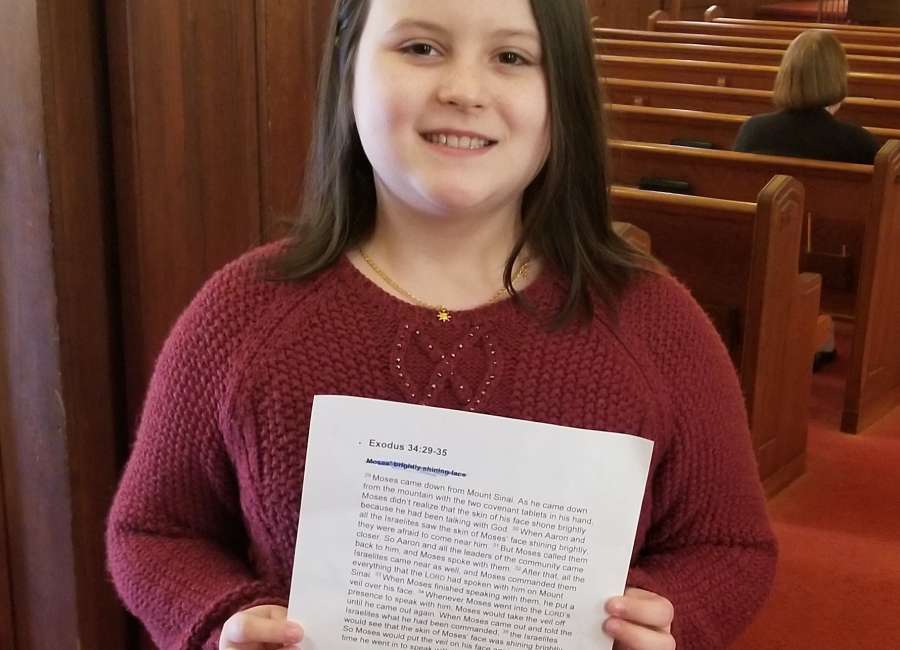 Jayden Baldwin is one of the younger members of the congregation at Allen-Lee Memorial United Methodist Church, but she can take on some big jobs.
Baldwin has begun taking a turn with adult members reading a Bible passage. A passage – usually from the Old Testament – is read by a lay member of the church in Lone Oak each week.
She read verses from Exodus 34 on Transfiguration Sunday, March 1.