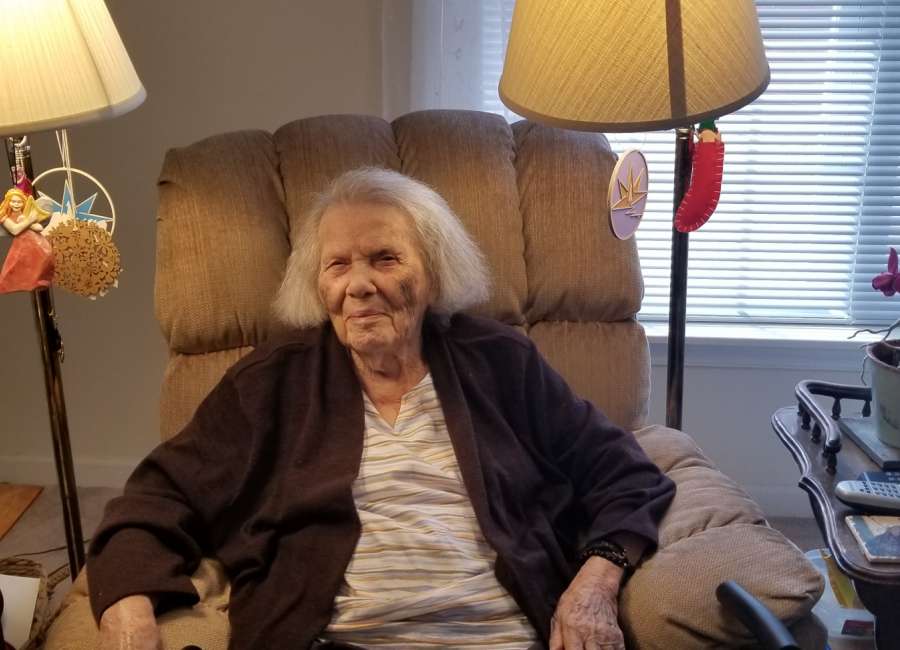 The secret to living past 100-years-old and the fountain of youth is exercising, according to 104-year-old Neva Peacock, who leads an exercise class at her senior living community, Baptist Manor of Palmetto Park Senior Living Community in Palmetto.
Since the opening of the Palmetto location, Peacock has led the class every morning, except Sundays for the past 15 years.
"It keeps me moving," Peacock said. "I enjoy the people who come. We do mainly foot and arm exercises while sitting down."
Some of the community employees said, "She really gives them a workout."
Peacock said the classes last between 20 and 30 minutes.
Peacock was born on August 28, 1914, in Sylvester, Ga. She is no stranger to leading and teaching. She was an elementary school teacher for 20 years. She never imagined she would marry a preacher, but she married Rev. Carl Peacock and they shared 57 years together before he passed away.
Matthew Galyon, the executive director of the senior living community, said the quote "age is a matter of feeling, not of years," by George William Curtis and Acts 20:24: "But I do not account my life of any value nor as precious to myself, if only I may finish my course and the ministry that I received from the Lord Jesus, to testify to the gospel of the grace of God," embody "the physical life and the spiritual humility" of Neva Peacock.
"At almost 105-years-old, she is as mentally sharp and active as ever," Gaylon said. "Neva arises early to welcome her large group of fellow seniors to their 9 a.m. exercise class. Neva truly has a servant's heart and is always ready to be the hands and feet of Jesus in her community. She frequently leads Bible studies and prayer groups. Neva is always equipped with a smile, word of encouragement, bug hug and a kiss on the cheek. She is a huge asset to the senior community at Palmetto Park as well as the kingdom of God."
Galyon said Peacock has said her work is not finished yet because "the Lord hasn't taken me home yet."
In addition to physical activity, Peacock said she loves to read and do a little bit of everything.
As far as her secret to a long life, "just keep moving."
"I say the Lord has been very good to me, always," Peacock. "I have good friends, family and endless, loving care here to help me."
Longevity does run in Peacock's family. Her mother lived to be almost 80 and her three siblings lived to be in their 90s.
She has one son and two daughters.
Peacock said she plans to "keep moving."