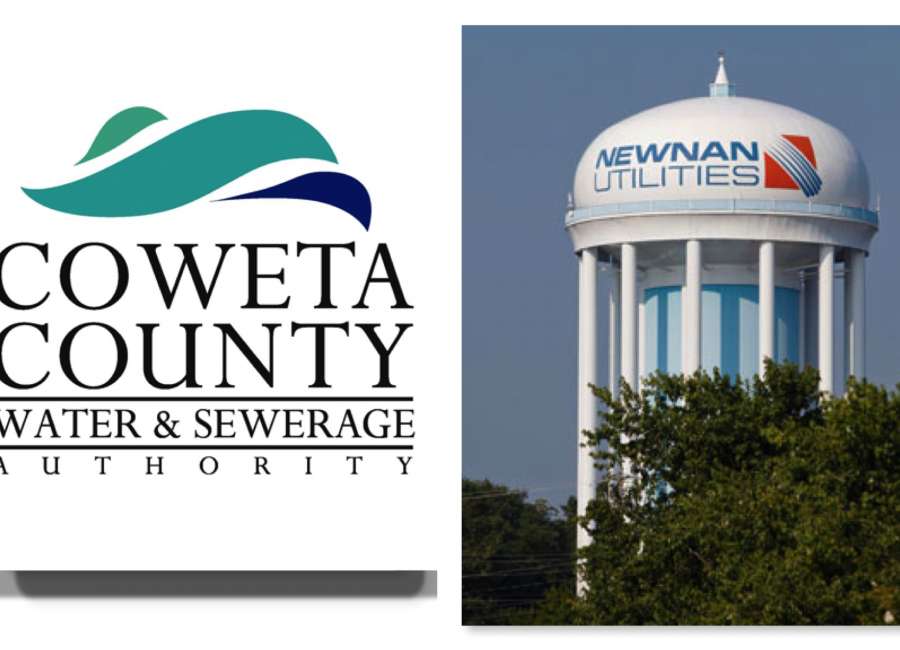 The Coweta County Water and Sewerage Authority's new contract with Newnan Utilities covers more than just water sales between the two entities.
The authority voted Friday to approve a new, 10-year contract with Newnan Utilities for water purchases. The authority currently purchases water from Newnan Utilities and the city of Griffin, and produces its own water at the B.T. Brown Water Treatment Plant. The authority's 20-year contract with Newnan Utilities expires this year.
The new water contract with Newnan Utilities also includes the authority taking over a sewer line that serves Wesley Woods, the Heritage School and Madras Middle School.
That line was run many years ago, according to Authority Chief Operating Officer Rick Jones. The authority has three years to connect the line, which starts in the Newnan Pines Area, to authority lines so that the wastewater will flow to the authority's Shenandoah Wastewater Treatment Plant on Poplar Road.
That line will also serve a proposed senior living development, The Cottages at Lake Redwine.
The new contract also does away with a "gentleman's agreement" that laid out which agency provides sewer treatment services to properties on Poplar Road.
Under the old agreement, the authority provided sewer service to properties on the southern side on Poplar, including Piedmont Newnan Hospital, and Newnan Utilities served properties on the northern side.
In the new contract, the two agencies are free to serve businesses on either side – it's up to the organizations. The last change regards sewer service in the Woodstream neighborhood. Newnan Utilities currently provides sewer service there. The authority already provides water service to some homes in Woodstream, and will take over sewer service to those homes, too.
As for water sales, the authority will continue to purchase 3 million gallons a day from Newnan Utilities until 2022, when it goes down to 1.25 MGD.
That's the same time that the authority's 50-year contract with the city of Griffin ramps up to 5 MGD.
"It kind of works in unison," said Authority CEO Jay Boren. "We knew that it needed to ramp down by the time we increased our take from Griffin."
In the new contract, "We have some wiggle room, so if our demand increases, we can buy water from Newnan Utilities if we need it."