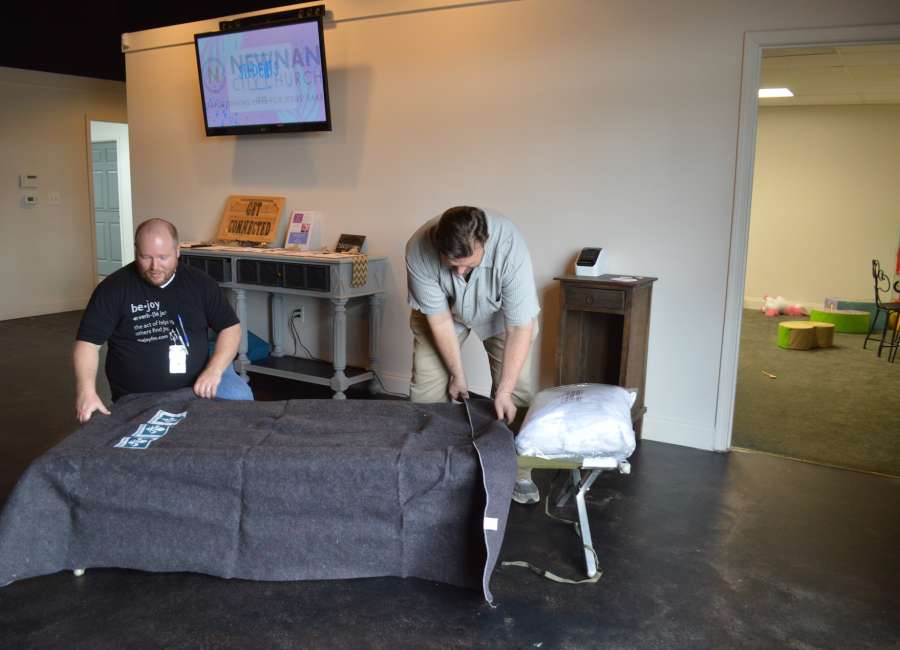 Coweta's warming center will open for its first night on Friday.
The center will provide dinner and overnight sleeping accommodations for homeless people and others who need to come in from the cold.
The center will open on nights when temperatures are expected to be 35 or below. Friday night's temperatures won't get quite that low, with the latest forecast of 36, but earlier forecasts showed a temperature below 35. A decision on when to open the center will be made three days in advance.
The center will be at Newnan City Church, 17 First Avenue in downtown Newnan. Check-in for members of the public will be from 5 p.m. to 7:30 p.m. Local law enforcement officials can bring people to the warming center anytime during the night, said Newnan City Church Pastor Jimmy Ellison.
There will be a separate, secured area at the church for women and children, with men bedding down in the sanctuary. Cots with blankets will be provided.
A group has been working on the warming center plans for several months. Churches have signed up to volunteer for the evening, overnight and morning shifts.
The warming center is next door to Bridging the Gap, which serves a hot breakfast and gives out food every Saturday.
Friday is "as much of a trial run for us and our volunteers as anything," Ellison said. And it being on a Friday night works out perfectly, he said. "In the morning they can slide right over to the hot breakfast. It should work just right."
For more information on the warming center, contact Frankie Hardin of One Roof Ecumenical Outreach at 757-636-1710.