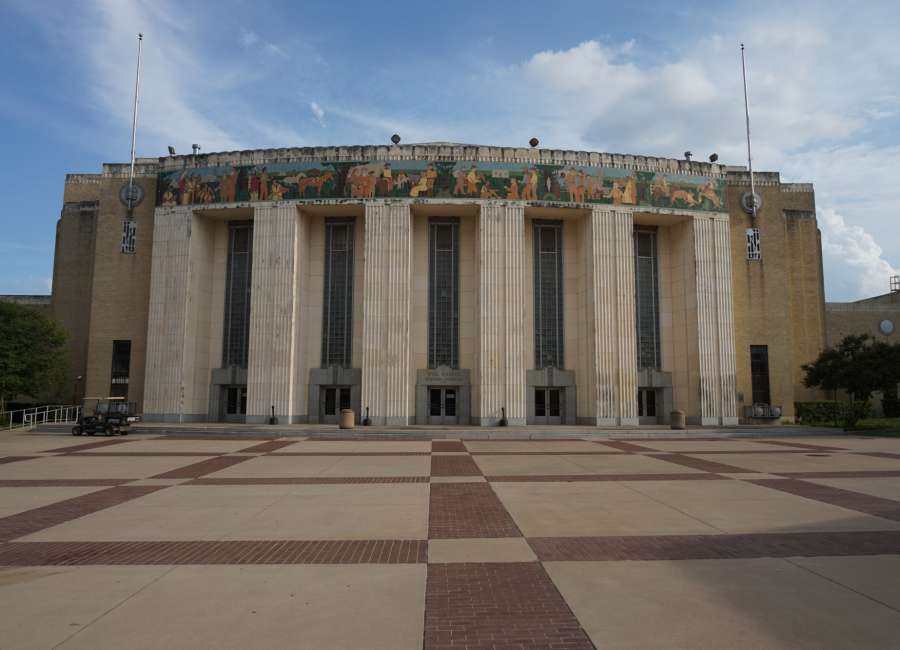 The Will Rogers Coliseum, built in 1936 partly because of the involvement of Franklin Delano Roosevelt, is getting a second life as a stock show arena.

The Texas landmark was the dream of Amon Carter, a Fort Worth newspaper publisher and civic booster. He envisioned the coliseum serving a variety of purposes, including hosting horse events.
"It'll soon literally become the workhorse of Stock Show arenas," Bud Kennedy wrote in a recent Fort Worth Star-Telegram story.
The new $540 million Dickies Arena is opening five blocks south of the Will Rogers facility, and the old coliseum will revert to a year-round equestrian center. According to the Associated Press, the Rogers Coliseum will host the Mustang Magic riding show, annual cutting horse stakes and a full calendar of horse shows.
Carter had negotiated for the old Van Zandt horse ranch property and lobbied for $1.3 million in federal public works money to help build a new civic complex as part of the 1936 Frontier Centennial celebration of Texas independence.
According to author Jerry Flemmons in the 1998 book "Amon," federal officials at first rejected the request. When Carter took his case directly to Roosevelt, Postmaster General James Farley told Roosevelt jokingly: "Amon wants to build a cowshed."
The facility was named for comedian Will Rogers, a Carter friend who had been killed in a small plane crash in Alaska in 1935.
Roosevelt is the U.S. president most closely associated with Coweta County. He passed through the county several times while president, sometimes getting off the train in Newnan to head to the Little White House in Warm Springs. He died at his Meriwether County retreat in 1945.