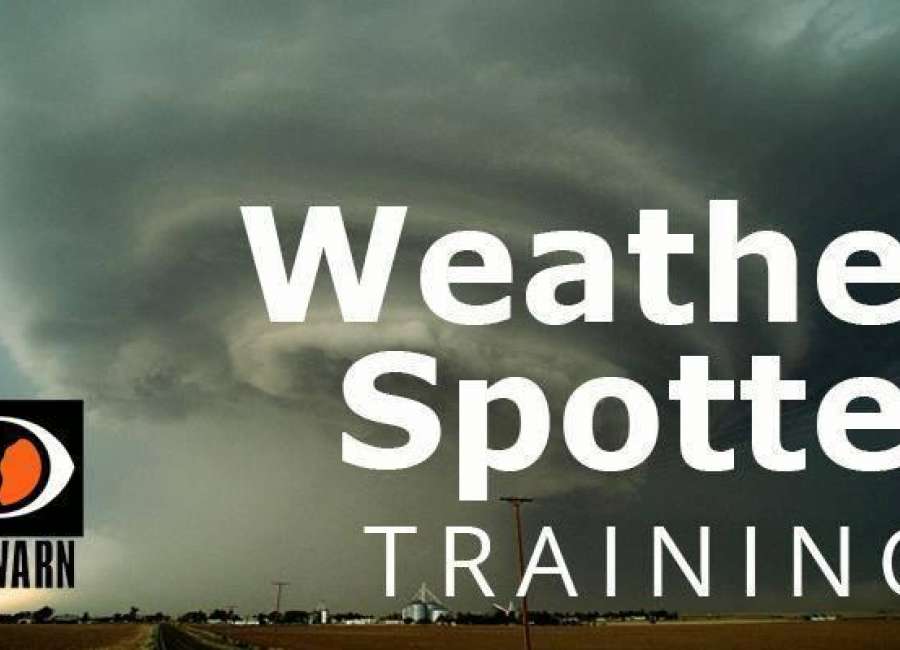 Editor's Note: This story has been updated with the new location for the meeting, at the 1904 Court House in downtown Newnan. 
Have you ever wanted to be a storm spotter? Or wondered how weather forecasters know when tornadoes touch down?
A free Skywarn Storm Spotter class will be held Thursday, Feb. 28, at 6 p.m. in the upstairs courtroom of the 1904 Coweta County Courthouse, 200 Court Square, Newnan. 
Skywarn is a volunteer program with more than 230,000 trained severe weather spotters all over the country. The volunteers provide timely and accurate reports of severe weather to the National Weather Service.
Next week's class is hosted by the Coweta Emergency Management Agency and the National Weather Service Peachtree City Office.
Topics covered in the class include: the importance of storm spotters; basics of thunderstorms; basic radar interpretation; identifying storm and potential severe weather features; how to report storm information and what information to report; storm spotting safety and awareness tips and the relationship between the NWS, EMA and the news media.
The one-night class is open to anyone with an interest in weather, including amateur radio operators, public safety personnel, dispatchers, utility workers, emergency management teams, boaters, weather enthusiasts and the general public.
Those affiliated with hospitals, schools, churches and nursing homes, and others who have a responsibility for protecting others are encouraged to become spotters, according to Skywarn.org .
Storm spotting is recommended for those 18 and up, though high school and middle school students may attend training classes with an adult, according to Skywarn.org .
For more information about the next week's class, contact Coweta Emergency Management Director Jay Jones at 770-254-2650 or jjones@coweta.ga.us .