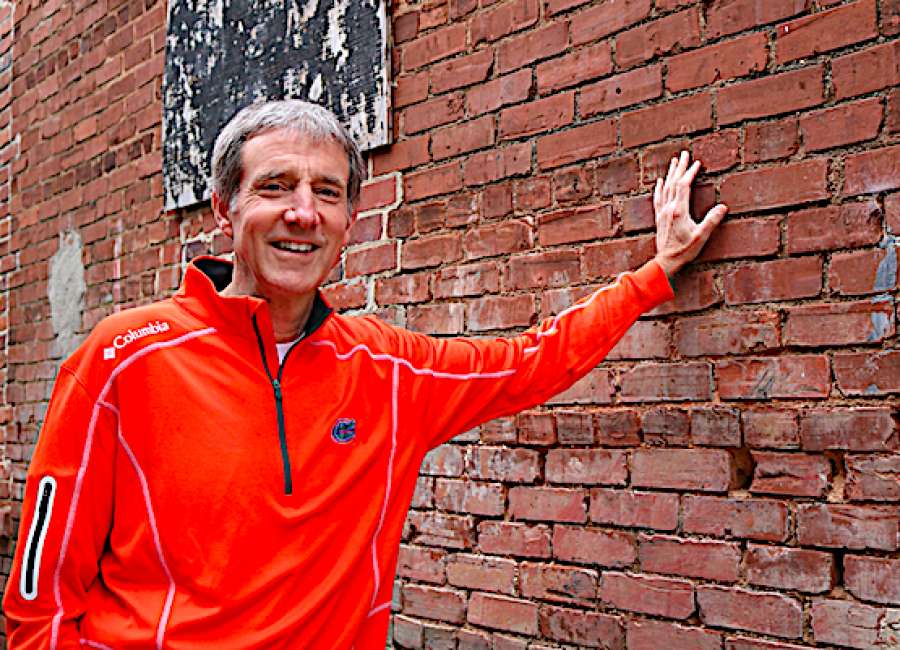 Eighteen months ago a reader suggested she and I were soul mates after reading my column about meticulously tracking my running mileage and always being on time.  As someone with OCD she recognized the symptoms, implying I perhaps had them as well.

Recently I wrote a column describing how the clock dictated my life and that once I retired I thought it would stop, but so far that hasn't been the case. That same reader wondered if I was her long lost brother since she too was retired but still living by the clock.  
I invited Barbara Seaman to meet with me so we could get to know one another and find out how much we truly were alike, if we qualified as soul mates and determine if we could possibly be related.
On a personal note, I wanted to meet someone more OCD than my wife believes me to be.  
Things were off to a good start when I got a text from Barbara at 10:59 a.m. letting me know she was early… for our 12 o'clock meeting. I arrived at 11:36 and for the first time in my life I felt like I was late for an engagement I was early for.    
It wasn't long before we found out we had a lot in common:
We both started running in 1978 (although for Barbara the last 10 years it's been mostly walking) and have a predetermined number of miles we have to cover each day.
If Barbara misses a walk (rain, snow or ice) she makes up the distance in subsequent days; I run every day regardless of the weather so my mileage stays on schedule.
We both start our day by running/walking because it allows us to be alone with our thoughts and think clearly while our minds are fresh and free of distractions.  And we always feel great afterwards.
We're fascinated by numbers; the more the better.
We're introverts, Navy brats and have "Type A" personalities.
We're never late for anything, including self-imposed start and finish times to vacuum the floors, wash clothes and complete our daily runs/walks.  
We're both "early to bed, even earlier to rise" and neither one of us can remember the last time we truly slept in because if we did, by the time we'd wake up the day would be almost over.
We're both neat freaks, although Barbara has a slight edge because her house is always "party ready."
Barbara is trying to kick some of her old habits, or as her friend calls it. "breaking a rule." So far this year Barbara no longer rounds up to the nearest 10 cents on the gas pump; she now stops at the "click."  However, there are still those other rules she can't seem to break, such as adhering to her recommended clothing chart for walking (detailed in 5-degree increments for both walking and biking) and rotating the kitchen and dining room chairs around the tables so they get equal wear… as well as equal exposure to the sun.
As for the rainy, snowy or icy days Barbara doesn't run, I'm guessing she uses that time for another habit of hers: making sure all of the hangers in her master closet are exactly the same space apart.  
Scott Ludwig lives, runs and writes in Senoia. His latest book, "Southern Charm" is a collection of his first 101 columns for The Newnan Times-Herald. He can be reached at magicludwig1@gmail.com .