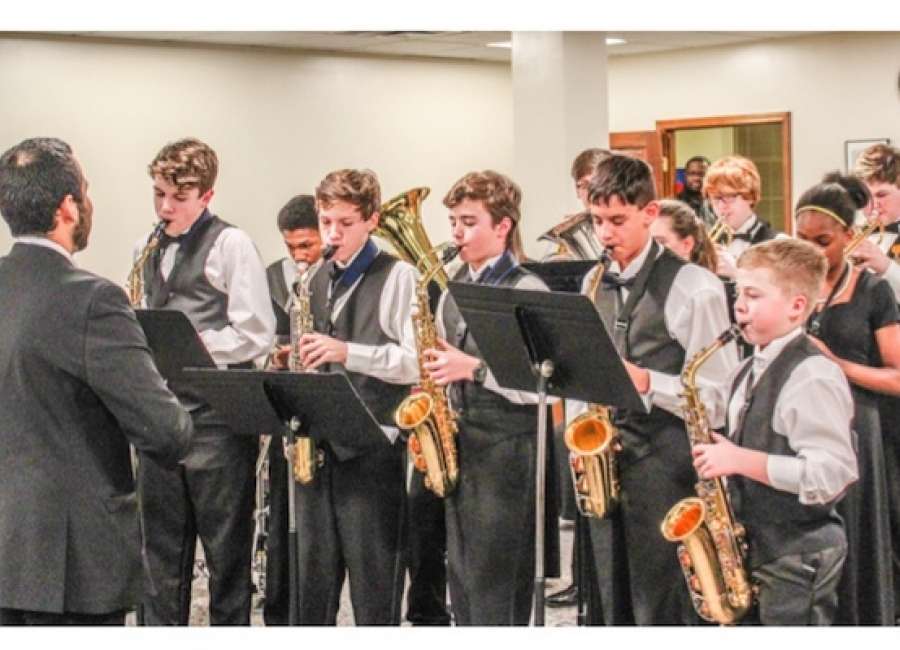 A live performance by Smokey Road Middle School's jazz band opened Tuesday's meeting of the Coweta County Board of Education.

More than a dozen young musicians, under the direction of music instructor Oscar Prado, presented two short pieces to demonstrate how they've benefited from learning about jazz for the "Our Core Values" portion of the meeting. "Our Core Values" gives schools in the Coweta County School System an opportunity to present examples of innovative and engaging classroom initiatives to board members.
Smokey Road Principal Keafer Triplett led the presentation by telling board members that the school challenges its students to step outside their comfort zones and to not be afraid of failure, with the establishment of the Jazz Band – featuring clarinet player Aleah Heard-Smith, who was one of three students in the county recently selected for the All State Middle School Honor Band – as one of many positive results.
Band director Oscar Prado said studying jazz is a way for more students to expand their knowledge outside the classroom.
"The jazz band is not a part of the regular classroom, and students attend practices on their personal time," Prado said. "In addition to being an extracurricular activity, students are held accountable for the jazz standards within the middle school band curriculum."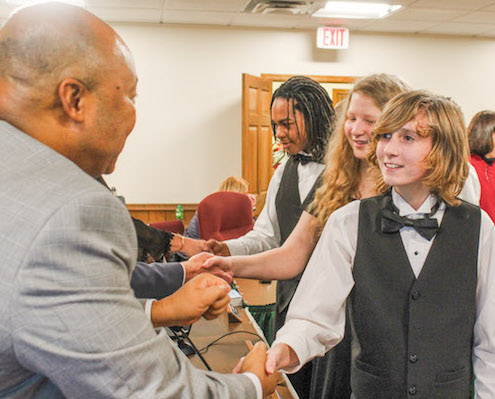 He said the goal is to enhance the students' abilities and to connect the lesson to real life.
The Jazz Band is an outcropping of Smokey Road's band program, which is comprised of the Sixth Grade Band, the Concert Band and the Symphonic Band. Each of the bands meets daily, with music fundamentals taught in the Sixth Grade Band for a full year before those students can transition into one of the other two bands, depending on their skill level.