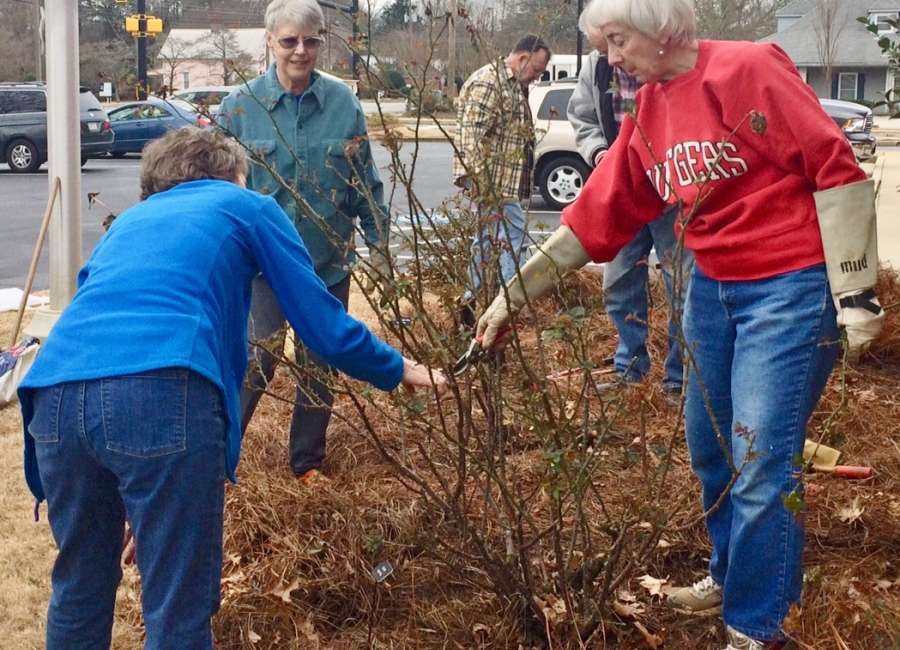 If you want to learn more about pruning, Feb. 23 is the date to circle on your calendar.
A general program on pruning will be held at UGA Extension – Coweta County, 255 Pine Road that day. There also will be a program on pruning roses Saturday in Fayetteville.
Allen Summerlin, Dan Gentry and C.R. Phillips will speak on "Pruning Tips for Homeowners" at the extension office at 10 a.m. This will be a free Coweta County Master Gardener Extension Volunteers presentation.
The speakers will outline why, when, and how to prune common shrubs and bushes. It will not be a hands-on event, so no pruners are necessary. There is no cost for the event and does not require advance registration.
The South Metro Rose Society will be holding its annual Community Rose Pruning Clinic on Feb. 23 at 10 a.m. The rain date is Feb. 24 at 1 p.m.
The rose event will be held at the rose garden in front of Heritage Bank, 440 N. Jeff Davis Drive, Fayetteville. All local rose growers are invited to attend at no charge. 
Attendees will gain valuable hands-on experience in rose pruning as well as answers to any rose growing questions from society members. Participants are asked to bring sturdy garden gloves and pruners if possible.
The South Metro Rose Society is a local affiliate of the American Rose Society.