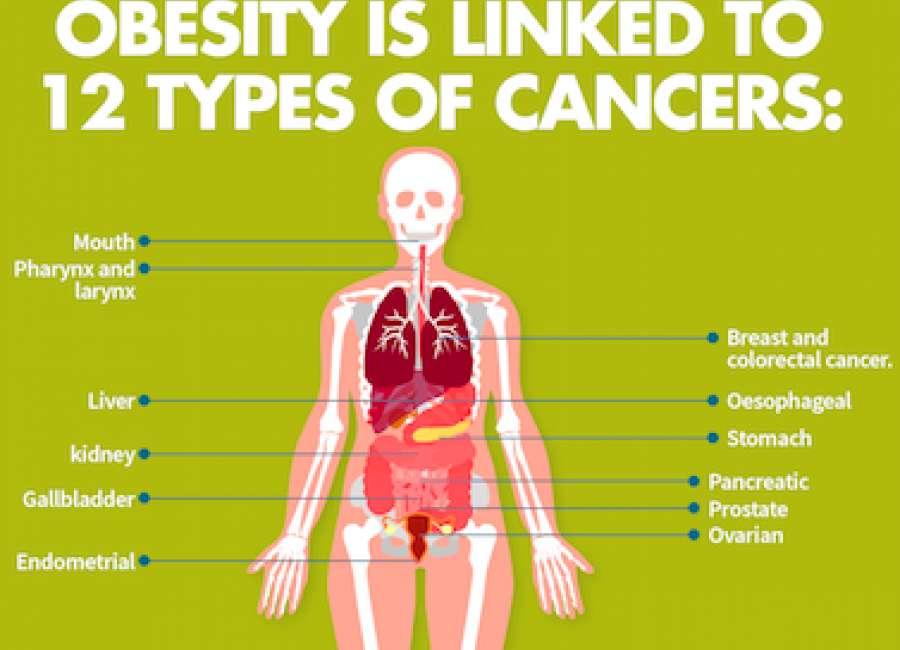 The prevalence of obesity in Coweta County's population sits at 26.3 percent, according to data from U.S. News and World Report.
"Obesity is the new tobacco," said Damien Hansra, a medical oncologist at Cancer Treatment Centers of America in Newnan. "Obesity is actually linked to a variety of cancers. There's been a variety of studies showing the more obese a person is, the stronger their risk (of cancer)."
Hansra said that someone who is obese is at risk for a variety of cancer types. Furthermore, there is emerging data that the more overweight an individual is, the higher the risk of certain cancers and mortality associated with particular cancers.
According to the Centers for Disease Control and Prevention, obesity causes 40 percent of new cancers diagnosed in the U.S. and is associated with 12 types of cancers.
He said obesity can cause cancer of the colon, esophagus, pancreas, gallbladder, liver, thyroid and ovaries, as well as some lymphomas.
"As you can see, I've named pretty much every major body part," he said.
Hansra said research is still being conducted on what exactly puts obese people at a higher risk of cancer.
"The data is still maturing," he said. "It points toward inflammation by a variety of mechanisms, specifically, in breast cancer, the overproduction of estrogen in obesity has been a strong drive for the development in breast cancer."
In addition to cancer, obesity is linked to heart disease, stroke, diabetes, kidney disease and high blood pressure.
Hansra said in order for someone to improve their health, they must first acknowledge their risk factors.
"The first step is recognition and awareness of obesity as a very dangerous disease," Hansra said. "And the good news is that it's very preventable for the most part. We need to be educating people and then making changes."
He recommends to his patients that they modify their diet and exercise to mitigate the risk of cancer. He suggests a diet high in fresh fruits and vegetables, low in saturated fats and low in refined carbohydrates. He also recommends eating less fast food and moderating alcohol consumption.
"I encourage patients to have conversations with their nutritionists and also take a trip down to the grocery store," Hansra said, adding they should spend time in the aisles, pick out foods they enjoy and experiment with foods to incorporate into their life.
Hansra encourages getting 150 minutes of moderate exercise per week.
"I tell my patients to avoid inactivity and sedentary behavior," he said. "Basically, avoid spending time sitting around on the couch staring at screens. Losing weight is not a race. It's a lifestyle change that has to take place gradually. I tell my patients to lose weight over a long period of time because if you lose weight quickly, you tend to yo-yo back."
According to the CDC, in 2016, more than 30 percent of adults in Georgia were considered overweight.
"I tell (patients) about the risks of obesity," said Hansra. "And a lot of patients are willing to make changes based on a few key facts."