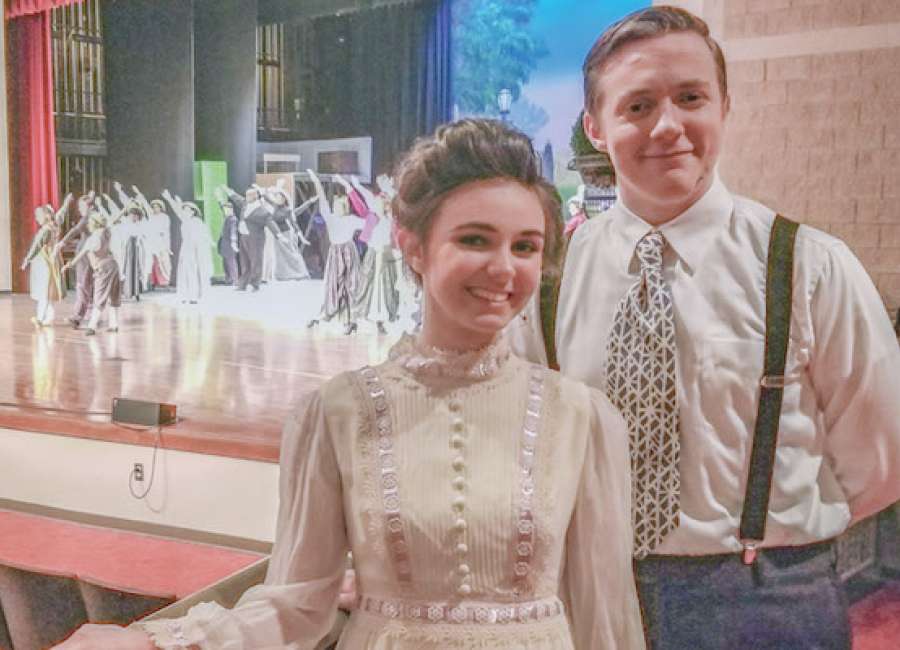 (Editor's Note: This is part of an ongoing series about fine arts programs in the Coweta County School System.)

Educators know it and studies show it: Arts-integrated education helps students succeed.
Over the past decade or so, Georgia's public schools were hit hard by a recession-related funding crisis that could have severely impacted the Coweta County School System's fine arts programs. However, Coweta was one of a relatively small number of districts in the state that elected to cut neither staff nor course offerings during that period, allowing the school system not only to preserve its fine arts programs but to grow them, as well.
Superintendent Steve Barker said the arts are an integral part of the school system's commitment to overall student success.
"We believe the arts allow students to have an enriched educational experience that expands their creativity and that improves their academic and overall school experience," he said.
But that commitment bucks national tradition, leaving some uneasy that the arts could end up on the chopping block in leaner times. Historically, fine arts at American public schools have been among the first instructional programs scaled back, squeezed, crippled or eliminated to meet budgetary and educational requirements.
Most recently, the No Child Left Behind Act – a shift in academic focus and accountability on the federal level – joined forces with the recession to wreak havoc on arts programs in schools.
Some of the affected schools in other counties are still recovering, struggling to reincorporate fine arts even with the help of restored state funding and increased local control over academics and accountability. School officials across the state are busy building a budget for the 2020 fiscal year and working on the next strategic plan, but the fine arts in Coweta County aren't going anywhere, according to Barker.
"The fine arts have a longstanding tradition of excellence in our school system and in our community," Barker said.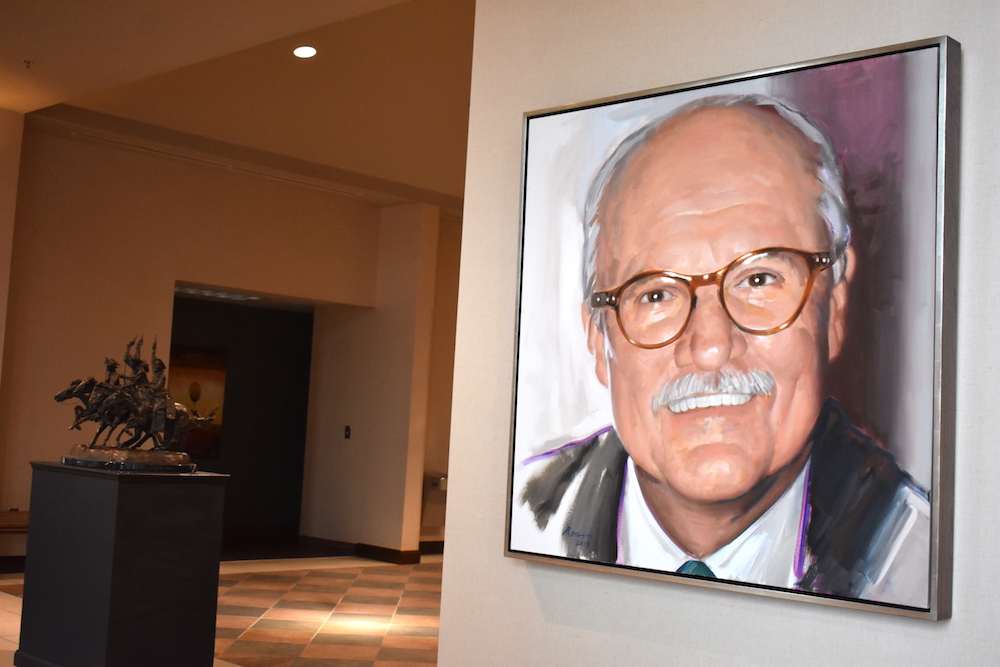 Crucial in maintaining that tradition is the Donald W. Nixon Centre for Performing and Visual Arts, the school system's central hub for all things fine arts-related. The 48,000-square-foot building opened in 2004, with its construction funded primarily through a voter-approved local sales tax earmarked for education. As envisioned by the late Don Nixon – the school system's coordinator of fine arts and the centre's first director – the facility features a lobby capable of accommodating galas and other events; an art gallery; lecture halls; large dressing rooms and a theater that holds more than 1,000 people.
Since opening, the Nixon Centre has been utilized so widely and so often that that the school system has announced plans to expand the facility. Among other renovations, plans call for an additional multi-purpose space to provide adequate space for performers during statewide and regional competitions.
Cathe Nixon, who was named director of the facility after her husband passed away in 2016, said the Nixon Centre strives to serve its intended purpose – to be an extension of the classroom for students of all ages, including the community at large.
The Nixon Centre is available for use by residents of surrounding communities, with priority given to the school system. That ensures a mix of student, local, state and national exhibits and performances on an ongoing basis. For instance, in the Francoise Gilot Gallery, exhibits featuring the work of Coweta student artists often alternate with those by well-known artists like Bruno Zupan, Jill Steenhuis and even Gilot herself.
Featured throughout the facility's common areas are permanent, historical pieces like Remington bronzes and Norman Rockwell paintings, interspersed throughout the year with everything from sculptures created by high-schoolers for their Advanced Placement art classes to exploratory paintings by first-graders who are learning about the color spectrum.
The stage has been used by Coweta schools for students' band and choral concerts, musicals and dramas. The Centre Patrons – a nonprofit support organization – have brought in professional touring shows ranging from professional dance companies to string quartets and operas, all of whom who stage performances for the public as well as for Coweta students.
The Nixon Centre has been the site of Teacher of the Year celebrations, honors nights, graduations, school summits and new teacher orientations for the school system, along with such community events as dance recitals, art association exhibits and contests, and book signings. It's also home to the Centre Strings, a community-student string ensemble with no age limitations or auditions, which performs two full-ensemble concerts each year.
Last season, an estimated 130,000 people passed through the doors of the facility. More than 12,000 students participated in 22 professional lectures, shows and master classes; more than 9,600 members of the community attended 18 shows by touring companies. In the summer of 2017, the school system revived the Superintendent's Theatre Arts Resource program, and in 2018, nearly 200 elementary, middle and high school students participated in STAR, summer theater camps and visual arts camps.
"With the continued support of the Nixon Centre Patrons, our students are able to perform in a state-of-the-art facility and participate with world-renowned artists in master classes conducted by visiting artists," Barker said. "The Nixon Centre remains booked year-round with thousands of students performing in it each year, as well as professional artists performing for our students and our community. (The summer programs) at the Nixon Centre continue to allow students year-round opportunities to develop their craft."
"We believe that the arts make us better people and contributors to society," Nixon said. "We each have God-given talents if we have the courage and strength to find them and use them."