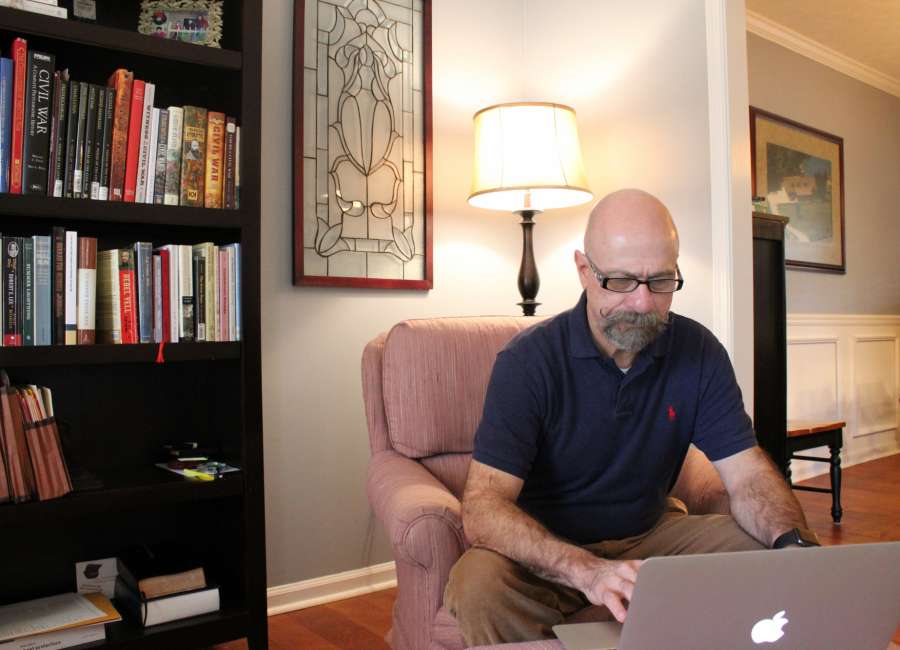 A local man, Allan Payton, is seeking descendants of the 19th Georgia Infantry, a company of soldiers from the Civil War, to help provide information for a book he is writing.
"What I'd really like to find is people who have first hand accounts by letters by members of the 19th that I can incorporate into the book," Payton said. "I think it adds a personal touch when you can see the struggles those guys were going through."
Two of Payton's great-great-grandfathers served in the Civil War, and one of them was in the 19th Georgia Infantry.
"I've always had an interest in history and family history, and I knew that he served in the Civil War, but that was about all I knew," Payton said.
According to Payton, the 19th was comprised of companies from Coweta and the surrounding counties.
"They were formed in June of 1861. To me, it's amazing. It's just an incredible story about survival and them trying to survive in the war," he said. "I've kind of mapped out where they went through the war, and I have estimated it to be about 2,500 miles which would almost be New York to California."
Payton said he started listening to a Civil War history podcast on his commute to work.
"I listened to that going back and forth to work. I had no idea you could find that much information about the individual regiments. So that piqued my interest," he said.
Payton said he decided to put the book together as something for his family and other descendants of the 19th to enjoy.
According to Payton, the 19th Georgia Infantry was a part of the Army of Northern Virginia and participated in every battle except for Gettysburg, Spotsylvania and The Wilderness.
"There's stories of those guys that didn't even have shoes and they were walking across the mountains up in the Shenandoah Valley and they were leaving bloody footprints in the snow because their feet were torn up," he said. "It's amazing to think about those guys from rural communities mostly in western Georgia and what they experienced."
Payton is looking to hear from anyone who is descended from the 19th. He can be reached by email at rowdygent57@gmail.com .