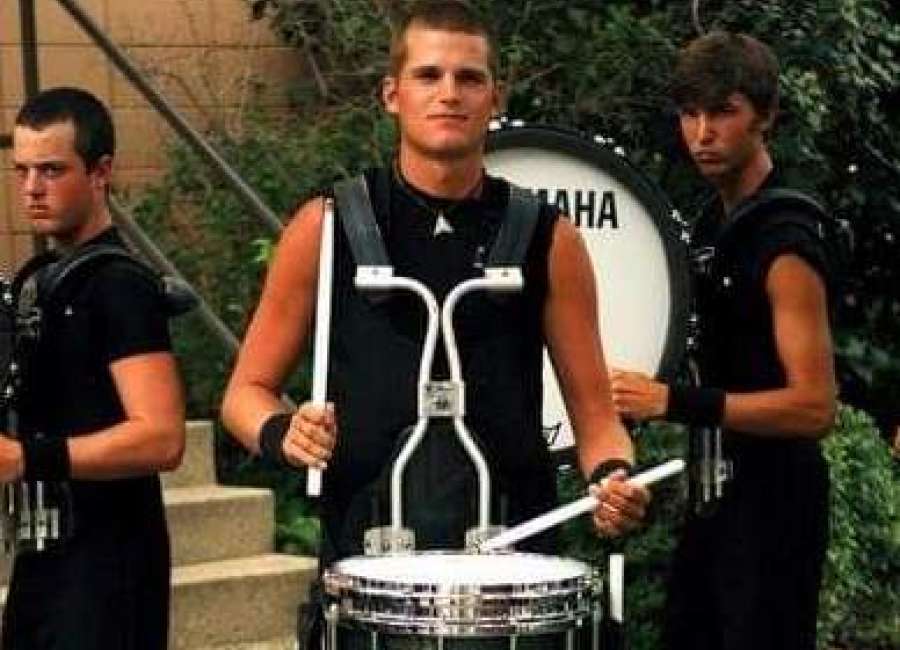 Dustin Tanner, a Newnan High School alum, appeared on television screens across the country as a member of the drumline performance during the Super Bowl halftime show.
Tanner performed with Equinox Percussion, a percussion ensemble based in Atlanta.
Tanner said he was on staff with the percussion ensemble as a snare technician in 2016 until he relocated to Washington, D.C. , the following year.
"They called me just a couple of weeks beforehand and asked me if I was available to do it," he said. "And, of course, I couldn't say no."
Tanner said he was excited for the opportunity to perform in a drumline again.
"I knew I had to check with my boss and they said, 'Yes, of course, go do it.' It brought back a lot of memories from performing before," he said. "It was interesting being on stage in that moment and Adam Levine was in the middle of us singing into the camera. I remember looking up at the lights and looking out at the crowd and taking it all in."
Tanner started doing percussion in middle school and got a drum kit while he was in seventh grade.
"I did percussion at Smokey Road Middle School with Doug Moore," he said. "He was a percussion instructor, so I had a step forward from the get-go. He was able to spend a lot of time with us."
In high school, Tanner was a part of the NHS marching band as well as performing with a jazz ensemble out of Chattanooga, Tenn.
"When I went to college I stayed with that same ensemble for the first two years," he said. "The next year I did a a group out of Nashville called Music City Mystique. They're one of the top groups that normally win competitions."
According to Tanner, there were three days of rehearsal leading up to the Super Bowl.
"It was very cool to have three days of rehearsal with big artists. It was humbling in a way but you realize these people are just people," he said. "Adam Levine stopped and waved at the drum line. That was the closest we got to interact with them."
Tanner still drums as a member of a band and produces beats for a friend who is a rapper.
"I'm mostly working on my own music on the side," he said. "I was very fortunate, and I hope it shows my past students and future music students that you can do some cool stuff with it."