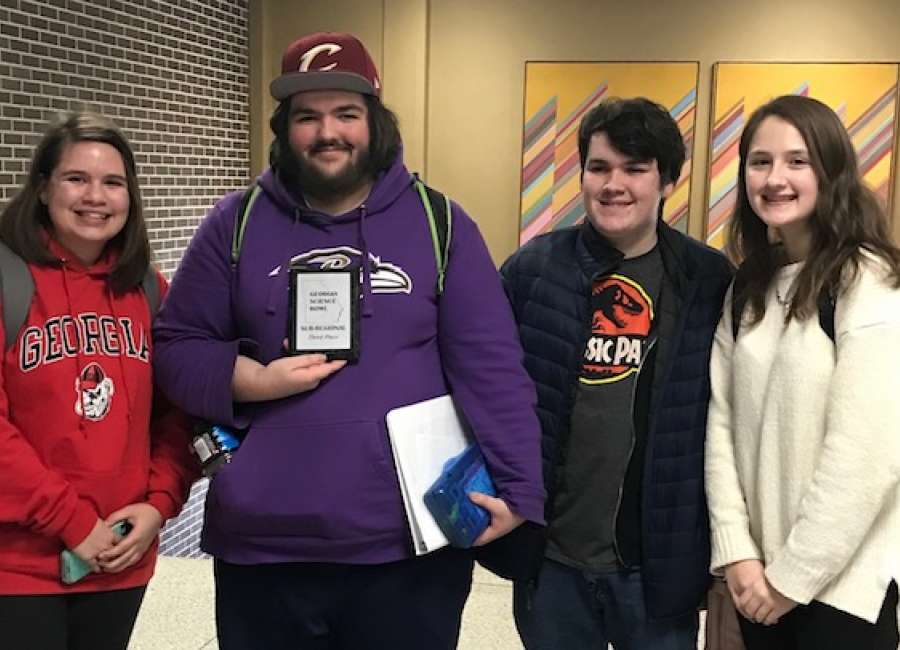 Newnan High School is one of just a dozen teams qualifying to compete in the Georgia State Science Bowl competition in March.
Led by coaches Donna Morgan and Kris Akers, Newnan took three teams to subregionals at Georgia State University. In each competition, two teams of four students are challenged to correctly and quickly answer questions in biology, chemistry, earth science, general science, mathematics and physics.
After five rounds of round-robin competition, two of the three Newnan teams earned spots in the afternoon's single-elimination rounds.
Newnan Team A – comprised of AmyBeth Lee, Ryan Potts, Davis Adams and Cambrie Salyards – won third place overall, finishing behind two teams from Westminster Academy.
The state event will be held March 2 in Savannah at the Georgia Southern University-Armstrong campus. The winner receives an all-expense-paid trip to Washington, D.C. for the National Science Bowl.
"Kris and I are both so proud of these guys," Morgan said.
Other members of Newnan High's Science Bowl Team include Carter Gatland, Dawson Keck, Alex Sigaloff, Haden Archer, Landon Moore, Coreanna Jimpson, Christy Torchon, Hutch Tripp and Anneslei Breyne.