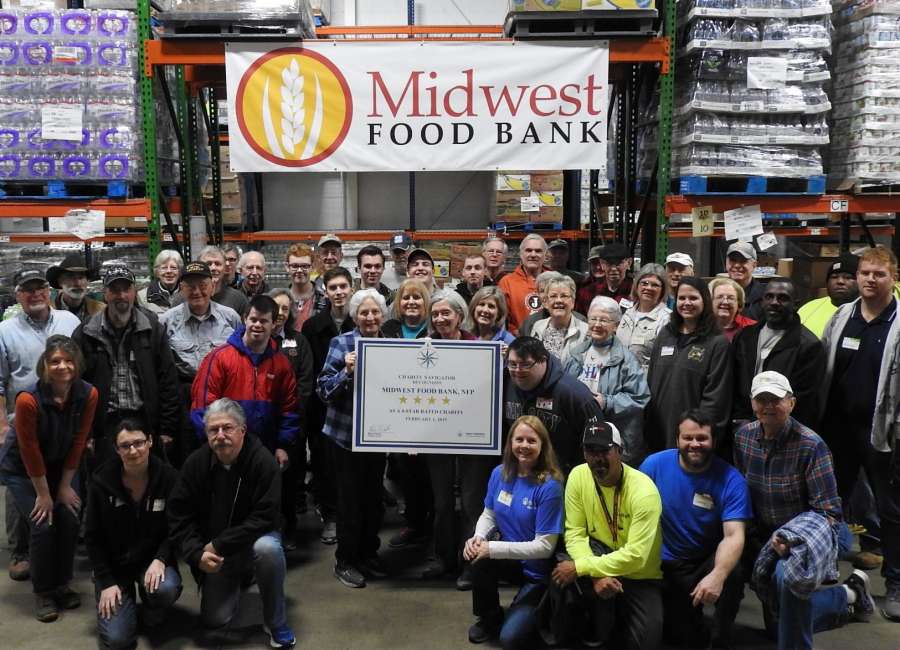 Midwest Food Bank's strong financial health and commitment to accountability and transparency have earned it a 4-star rating from Charity Navigator, America's largest independent charity evaluator.

This is the seventh consecutive year that Midwest Food Bank, which has a distribution center in Peachtree City, has earned the coveted rating.
"Midwest Food Bank's exceptional 4-star rating sets it apart from its peers and demonstrates its trustworthiness to the public," said Michael Thatcher, president and CEO of Charity Navigator. "People can trust that their donations are going to a financially responsible and ethical charity when they decide to support Midwest Food Bank."
"It is important to use the financial support we receive in a wise manner," said David Kieser, president and CEO of Midwest Food Bank. "Our 4-star Charity Navigator rating demonstrates to our supporters our good stewardship."
Midwest Food Bank has 10 locations in the United States, Africa and Haiti. It began in 2003 on Kieser's Bloomington, Ill. farm. As a faith-based organization, it is the mission of Midwest Food Bank to share the love of Christ by alleviating hunger and malnutrition locally and throughout the world and providing disaster relief – all without discrimination. 
Through its Peachtree City location, Midwest has assisted community and church food ministries in the local area.