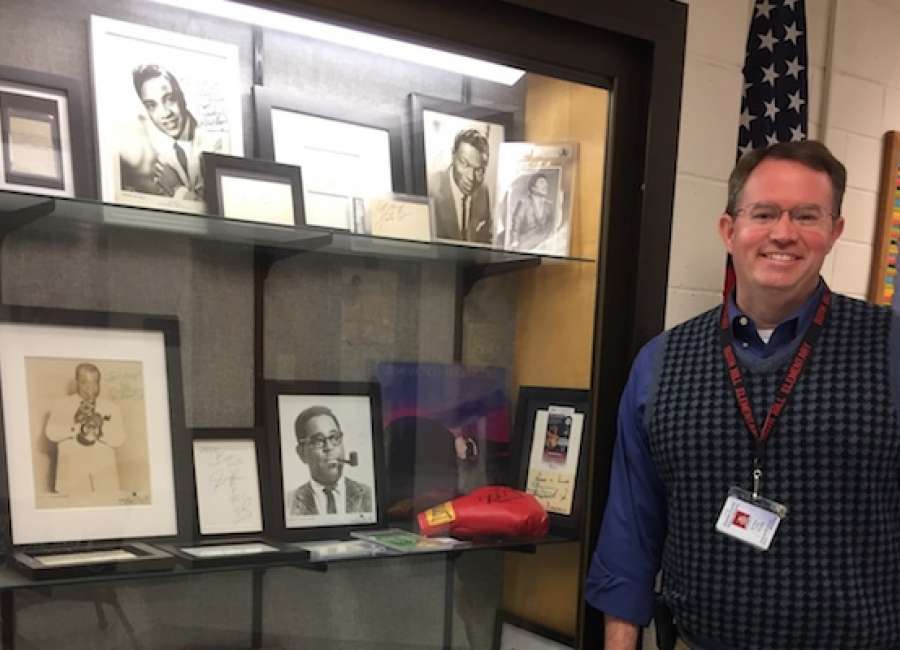 From a record signed by Stevie Wonder to a football bearing Snoop Dogg's autograph, the glass display case in Ruth Hill Elementary School's front hallway holds a whole lot of history right now.

Through the end of February, part of Principal Aaron Corley's personal collection of music memorabilia and autographs will be on display in honor of Black History Month. While Corley's full collection encompasses a wide variety of musical genres, the items on loan to Ruth Hill were carefully selected to showcase influential black musicians over several generations.
"It lets (the students) see and hold things that connect them with the artist, to their music and history," Corley said. "These are people who inspired a lot of the music that came after them."
All items have been authenticated, and the display includes autographs and photos of legendary musicians like Louis Armstrong, Cab Calloway, Nat King Cole, Dizzy Gillespie, Jackie Wilson, Ella Fitzgerald and Duke Ellington.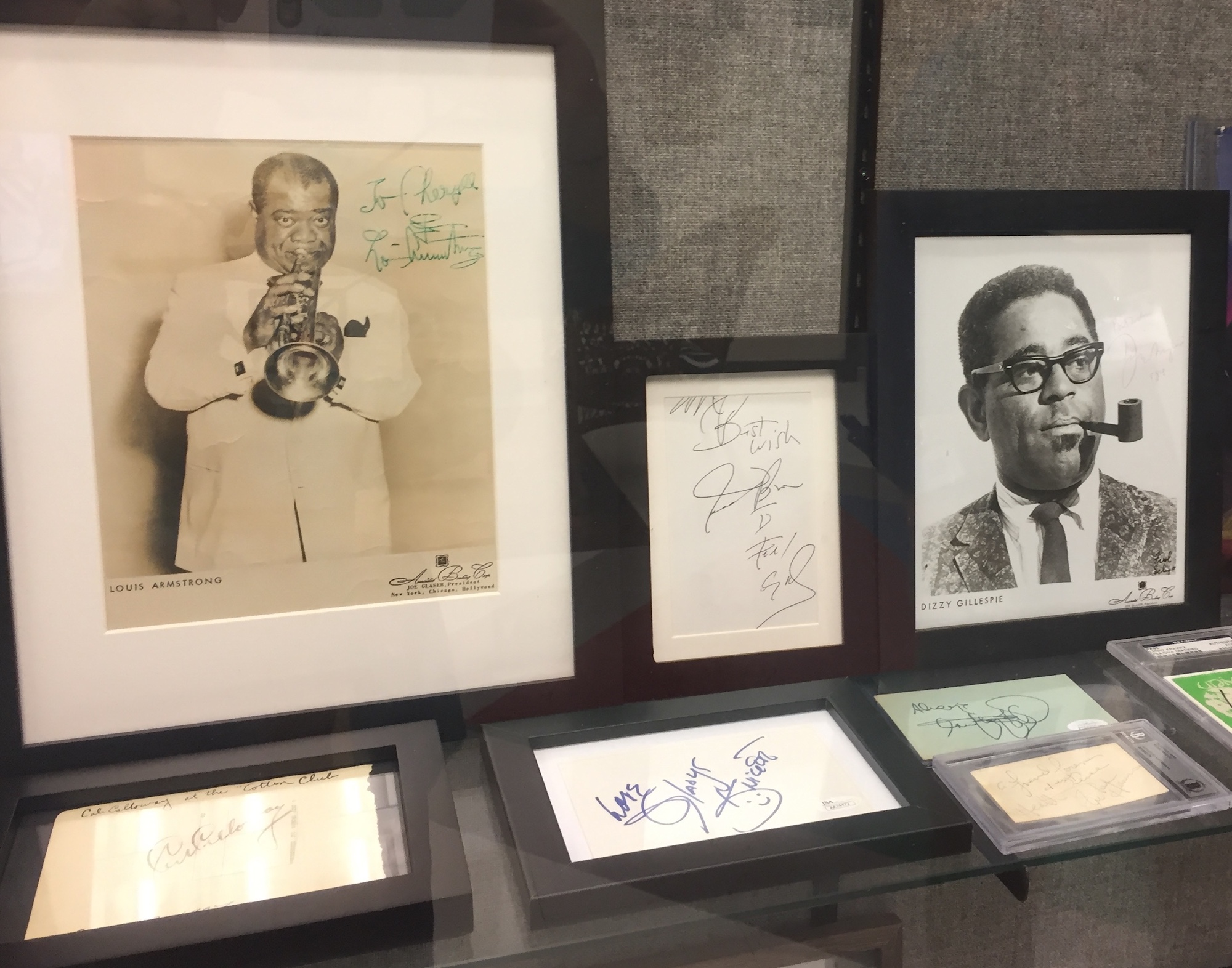 Featured artists include icons of jazz, R&B and Motown; crooners; and even kings of the Delta Blues like B.B. King – represented by a signed baseball cap – and Buddy Guy, whose signature is scrawled across a CD cover.
But the display also includes names and faces elementary students might recognize, more contemporary musicians who owe their fame at least partly to the influence of the generations before them while inspiring some of the musicians of today.
Memorabilia and autographs from Stevie Wonder, The Jackson Five, Gladys Knight and hip-hop/rap performers like Run D.M.C. and Public Enemy are scattered throughout the exhibit. Rapper-turned-actor Ice-T's face graces a signed magazine cover, near a boxing glove signed by entertainer LL Cool J to memorialize his widely popular "Mama Said Knock You Out."
"So many different genres of music came from the African-American culture," Corley said. "I want our kids to understand the different types of music that had to exist before what they like today could exist. Their music today would probably not look the same if these other artists hadn't existed."
While much of the display is geared toward educating students, Corley said he is happy to show the memorabilia exhibit to anyone who is interested, between 8 a.m. and 2 p.m. on school days. Visitors should plan to check in at the front office per the school's safety protocol and plan to check out the display under the supervision of Corley or a Ruth Hill staff member.
"One of us would have to be there with them, and we want to explain and show them that connection back to history, with the artists and their time," Corley said. "Music is all about connections. Autographs are a way for us to connect the music of today with the influential artists of yesterday."