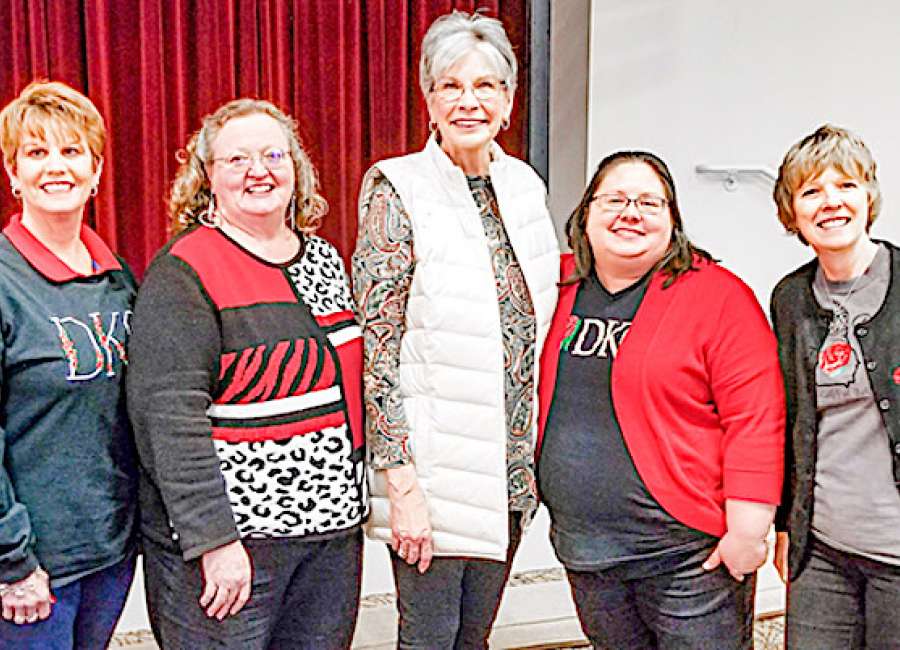 Four members of Mu Chapter of the Delta Kappa Gamma Society International recently attended the Georgia State Organization Leadership Institute in Macon.

Coweta County participants in the day-long professional growth event were Alice Bass, Dr. Kathy Brown, Tina Marsh and Dr. Lynn Skinner.
DKG is a professional honor society for women educators promoting professional and personal growth and excellence in education. The organization has approximately 90,000 members in 18 member countries around the world.
The leadership session was facilitated by Dr. Jensi Souders, past international president of DKG. In her presentation, Souders encouraged the participants to "think on their feet" and "lead from every seat."
"Communication is such a critical component of leadership, and everyone has the opportunity to lead from whatever position she has," Brown said. "Dr. Souders has spent years effectively using and improving communication and leadership skills at the local, state, and international levels.
"This opportunity to learn successful strategies will have an impact on my work, personally and professionally," she added.
For more information on DKG, visit www.dkg.org .