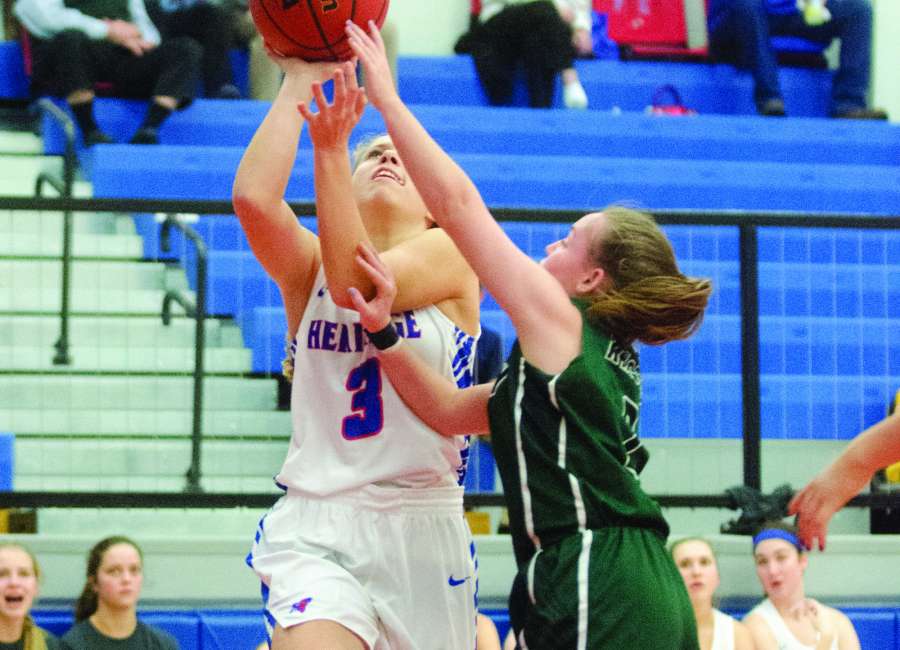 (Editor's Note:  Full previews on the Heritage boys and the Central boys and girls basketball teams  Final Four will appear in Friday's paper)
After years of traveling to Mercer in Macon for the GISA Final Four the past few years, the venue switches this season to Americus and Georgia Southwest University.
However, the goal is the same, to bring home a state title, and starting  tonight with girls action, the Heritage Lady Hawks will be one of four teams vying for basketball's top prize in Class AAA.
The Lady Hawks take on defending state champion Pinewood tonight at 6:30, while Holy Spirit faces Southland at 8:00 p.m.
Heritage earned the No. 2 seed out of Region 1-AAA after finishing the season with a 20-5 record and falling twice to Holy Spirit and Notre Dame Academy for its league losses.
Although the Lady Hawks struggled last year, head coach D.J. Clay has built a program with plenty of tradition, including winning a state title two years ago with a 40-32 win over Gatewood.
Until the streak was halted last year, the Lady Hawks advanced to the Final Four from 2015-17.
The Lady Hawks are averaging 45 points per game, while holding opponents to 28 points per contest.
Heritage set the tone for its trip back to the Final Four by opening the season on a 10-game winning streak.
They didn't suffer their first loss until Dec. 22 when they fell to GICAA power Central Christian.
Central Christian is in its final four this weekend at Truett McConnell in Cleveland and is riding an 80-game winning streak.
This year the Lady Hawks opened the state tournament with a hard fought 37-35 victory over Deerfield-Windsor
The Lady Hawks kept their season going against Deerfield erasing a 10-point deficit heading into the last period.
Tricia Underwood came up big in the final period, draining a 3-pointer and also hit a couple of clutch free throws.
Underwood finished with 13 points and Aaliyah Ferrell added 12.
The win against Deerfield-Windsors set up a showdown with Frederica and the Lady Hawks prevailed 50-40.
Against Frederica, the Lady Hawks opened a slim  27-25 halftime lead by putting together a 16-point fourth quarter offensive spurt.
Heritage spread the scoring wealth in its victory against Frederica with Olivia Ayers, Emily Walker and Carissa Vazquez each scoring nine points.
Pinewood enters the  Final Four after beating Bethlehem in the first round and Brookwood in the semifinals.
There's  plenty of  GISA state tournament tradition between Heritage and Pinewood. The two teams met in the semifinals in 2018 and also at the state softball Final Four in 2017-18 season.