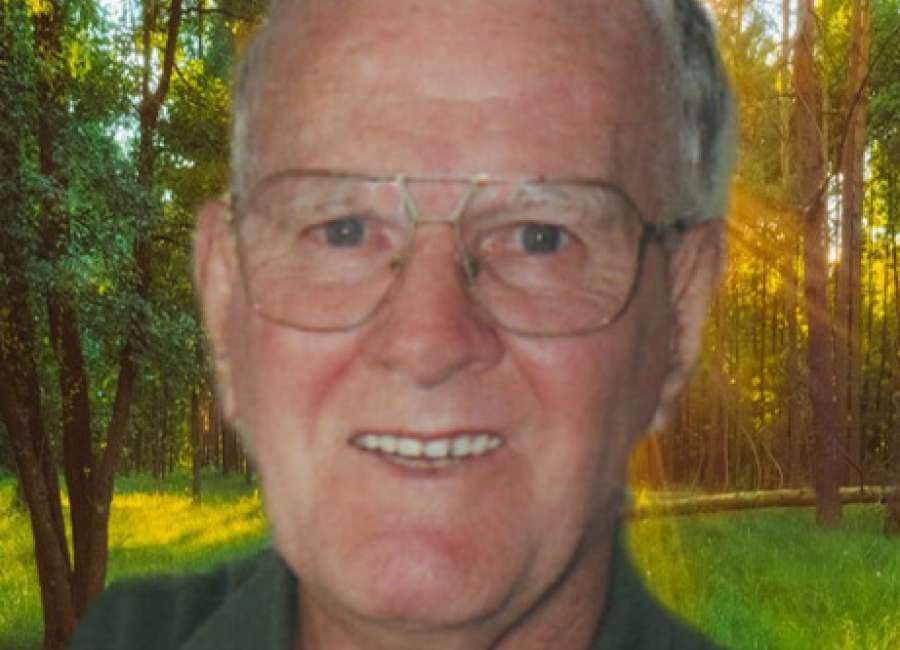 On August 15, 1929, John J. Camp and Edna Lillian Phillips Camp welcomed the birth of their son, James Edward "Ed" Camp in Meriwether County.

The family relocated to Coweta County to live and work in Sargent. Ed graduated from Newnan High School and attended West Georgia College for a time.
While attending Newnan High, he played both football and basketball and coached the junior varsity basketball team. During these years he met and later married his high school sweetheart, Carolyn Elizabeth Burnette on June 27, 1947. Theirs was a marriage filled with church, family, and adventure until her death in 2017.
He worked for a while for The Central of Georgia Railway.
Ed spent most of his career at the Arnall Arnco Mill which would later become Bibb Manufacturing Company. He worked in many capacities for the company from the shipping department to Plant Manager at the time of  his retirement.
Ed became an active part of the fabric of the Sargent community. He faithfully served his God and Sargent Baptist Church wherever there was a need. He enjoyed singing and became the song leader for the services. He taught Sunday School and served as a deacon and loved contributing his varied talents to the growth of the church.
Possessed of a great servant spirit, Ed was a mason in The Sylvan Lodge for 65 years. He was a member of the Newnan Civitan Club and served as President of the local chapter and Deputy Governor of  Georgia District North from 1978 to 1979. Children in the Arnco Sargent school benefited from his serving as a mentor.
He devoted many hours to the fledgling Coweta County Volunteer Fire Department during its formative years then as a member of the Coweta County Fire Commission. He would also serve on the Coweta County Zoning Commission. He was always attentive to ways in which he could improve the life of the community he called home.
Ed was very well known for his consummate skills as a gardener. He saw to it that nobody would come up short for fresh vegetables as long as he could till the ground and plant. He built a garden at Arnco-Sargent School and enjoyed sharing his knowledge of agriculture with the students.
Ed's great appreciation for the outdoors would find him hunting and fishing. He loved tinkering in his woodshop, but not as much as he loved watching his Bulldogs playing football!
Ed was deeply touched by the death of his parents, his brother Ellis and, of course, Elizabeth.
Ed's life was immensely blessed by his children, Harriet Camp Arthur and her husband Mike, David Camp and his wife Debra, Susan Camp Raker and her husband Mike. He was the loving grandfather to Jeff Arthur, Chip Camp, Drew Camp, Thomas Raker and Brian Raker. Ed's caring would not be restricted to just his own family because he had a caring heart for his church and community, and all were deserving of his efforts and concern.
The life of this wonderful man will be recalled and celebrated at a service to be held at his beloved Sargent Baptist Church on Friday, February 8, 2019 at 2 p.m. to be led by his pastor, Brian Self. Interment will follow in Historic Oak Hill Cemetery. Family
and friends will gather at McKoon Funeral Home on Thursday evening between 5-7 p.m. in a time of sharing and visitation.
Those who might wish to honor Ed's memory may do so by a memorial contribution to Sargent Baptist Church Building Fund  P.O. Box 189 Sargent GA 30275.
Online condolences may be expressed at www.mckoon.com
McKoon Funeral Home, 770-253-4580