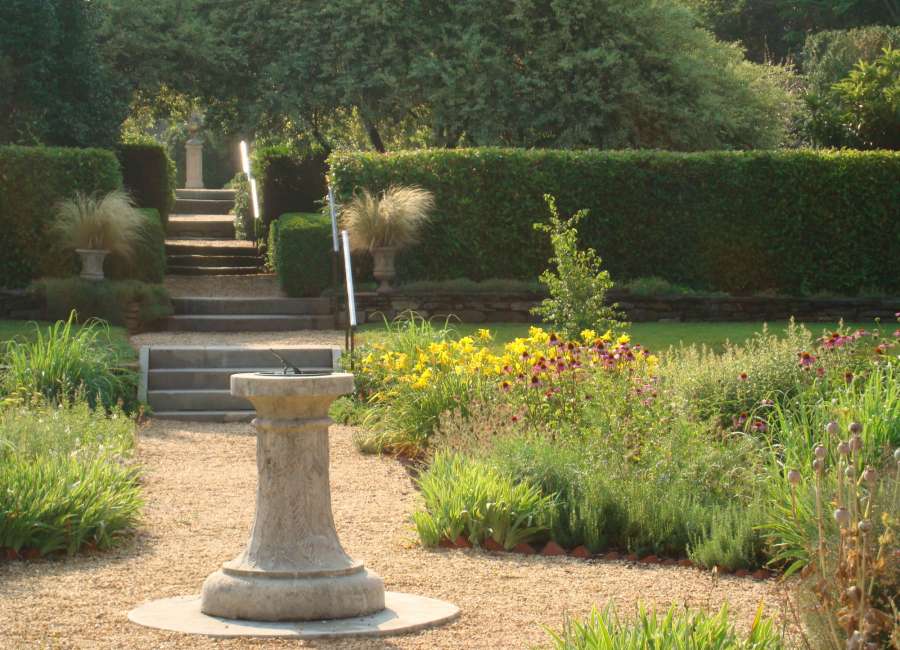 Carleton Wood, executive director of Hills and Dales Estate in LaGrange, will lead a free hands-on workshop, "Creating the Experiential Garden," in Coweta on Tuesday.
Many modern landscapes and gardens are designed to be beautiful when looked at from afar, but often they fail to provide an emotional bond or memorable experience for the gardener or the viewer. 
Attendees at the Morning Glory meeting of Coweta County Master Gardeners will learn how to create a garden that speaks to the soul.
Wood will give Coweta gardeners ideas for making their landscapes richer and more meaningful. He will share time-honored ideas that will help participants better understand why some gardens and landscapes are more successful than others.
The free lecture, from 10 a.m.-noon, is part of the MGEV's Backyard Association's Morning
Glory series. The event will be the University of Georgia Extension-Coweta County, 255 Pine Road.
Hills and Dales Estate in LaGrange, completed in 1916, features a home that was designed to flow gracefully into its gardens – a series of dwarf boxwood parterres that have adorned the estate's terraces for more than 175 years. Hills and Dales is considered one of the best preserved 19th century gardens in the country.
Wood will bring the gardening ideas that enrich Hills and Dales through colorful
illustrations and schematic design diagrams. His emphasis will be on creating special garden spaces while showing participants how they can do the same in their gardens. 
Under his guidance, participants will have the opportunity to create their own designs that can be applied to their landscapes.