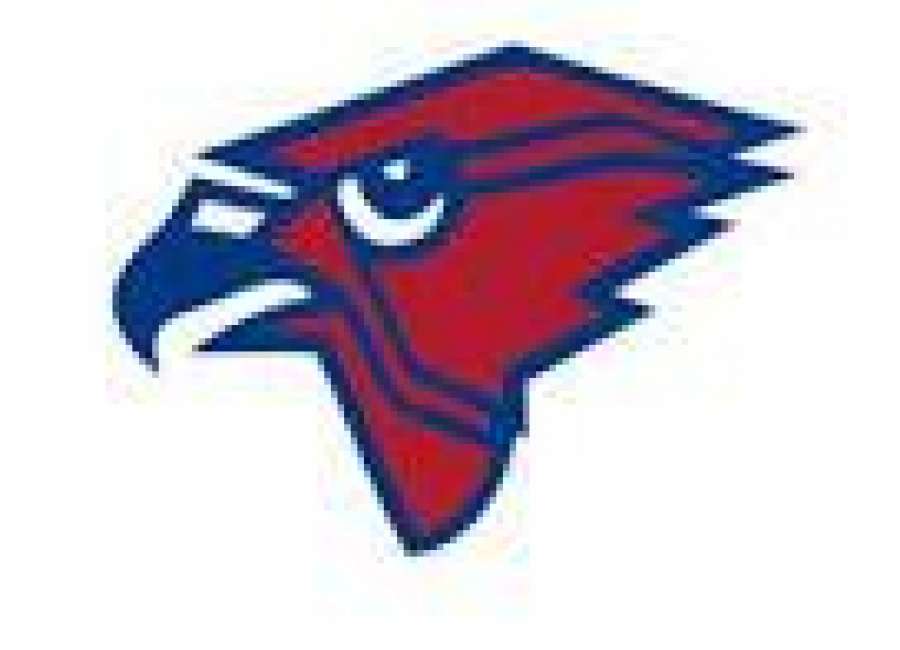 By CHRIS  GOLTERMANN
If at first you don't succeed, try, try, try, try, try, try, try, try, try, try again.
At least if you're The Heritage School's boys basketball team when it comes to facing Holy Spirit.And the Hawks picked a perfect time for an elusive victory against their GISA Region 1-AAA rivals in this year's championship game.Withstanding a 50-plus point effort from five-star Division I recruit Anthony "AntMan" Edwards on the eve of announcing his college destination of choice in a now two-school race with Kentucky and Georgia, Heritage School found a way to steal the spotlight with an 80-79 overtime victory that came down to the final seconds.
Unlike a one-point loss at home on Jan. 25 where senior Dylan McLean's three-point shot at the buzzer still left the Hawks just short,Heritage still had a chance with teammate Kasen Jennings dribbling three-quarters of the way down the floor in the closing seconds of overtime.
Jennings' took advantage of Holy Spirit guard Deandre Brown's hesitancy to foul and got a shot off just beyond the extended reach of the defender from the right of the three-point arc.
The attempt barely kissed the glass before finding the twine for the game-winner, sending Heritage into a frenzy after claiming a region title as well as a No. 1 seed and host site for round of the GISA tournament.

Maybe most importantly, the Hawks snapped a 10-game winless streak against Holy Spirit dating back to Jan. 10, 2017 — a string that included losses in back-to-back Class AAA championship games.

A victory on Friday may certainly go a long way in boosting Heritage's confidence even further as the 16-team state tournament begins next week.

The Hawks, led by first-year head coach and former assistant Joab Jerome, will now host two first-round games on Tuesday while opening against the No. 4 seed from Region 3-AAA.

The tournament then shifts to Tattnall Square for Saturday's quarterfinals prior to the final four and championship rounds, both at Georgia Southwestern in Americus.

Heritage School's girls finished as Region 1-AAA runner-up to defending state champion Holy Spirit in a 55-28 loss. The Lady Hawks take a No. 2 seed into an opening round game against the third-place finisher from 3-AAA to be played at the home gym of the Region 4-AAA champion.

Kemia and Kaela Ward led Holy Spirit's girls with a combined effort that included 31 points and 25 rebounds.

The duo had 12 of the Lady Cougars' first 17 points to jump ahead by 10 after one quarter.

Alliyah Ferrell scored all 16 of Heritage's points at halftime.

The boys championship, however, was a nip-and-tuck affair from start to finish.  

With Edwards providing an impressive display of talent that has recruiting services ranking him among the top-three recruits in the nation, Heritage still managed to get the early jump behind senior Lance Terry, who finished with an impressive team-high 34 point effort. 

The final four minutes began with junior Connor Thompson connecting twice on three-pointers for Heritage after teams closed regulation tied at 67.

Thompson's spurt capped off a 14-point game for the junior before Jennings cashed in on his winning trey to also finish with 14 to pace Heritage's offense.

A 75-71 lead, however, didn't hold as Edwards used a three-point play off a drive in the lane to regain a 79-77 advantage for Holy Spirit with only 4.6 seconds left.

It was enough, however, for Jennings to pull off a magical finish after quickly swapping the inbounds pass with senior Dylan McLean, who had five points to go with eight rebounds. 

There were enough heroics to go around for the Hawks.

Terry, a senior who signed with Gardner Webb, scored eight of Heritage's first 14 points while pushing an immediate 10-point lead in an immediate spurt that also included a basket from Jennings.

Terry had 19 of his 34 points by halftime.

Edwards, however, picked up the pace with Heritage maintaining a 23-8 lead early in the second, scoring 14 of his 16 first-half points in the period.

Heritage junior center EB Dowuona tried to keep the Hawks on pace in the second with a pair of dunks, including one on an alley-oop pass from Jennings to stay ahead 30-21. And despite adding a slam from Terry, the Hawks' lead had turned into a 34-33 deficit by the time both teams headed to the locker room.

Thompson hit a game-tying three-pointer from the corner late in the third to pull Heritage even at 50-50 with teams again trading leads, only to have the Cougars launch a halfcourt buzzer-beater to regain a 53-50 edge to open the fourth quarter.

The spark from Holy Spirit eventually blossomed to a 57-50 advantage before Heritage got hot again, starting with a three-pointer by Terry as the Hawks went on a 13-5 run that included a dunk from Duwoana while on his way to a double-double with 13 points and 14 rebounds. 

It put Heritage ahead 63-62 inside 90 seconds left in regulation.

The lead changed three more times before Duowona tied in 67-67 off a feed inside as the game carried into overtime after an off the mark attempt by Holy Spirit from midcourt at the fourth-quarter buzzer.