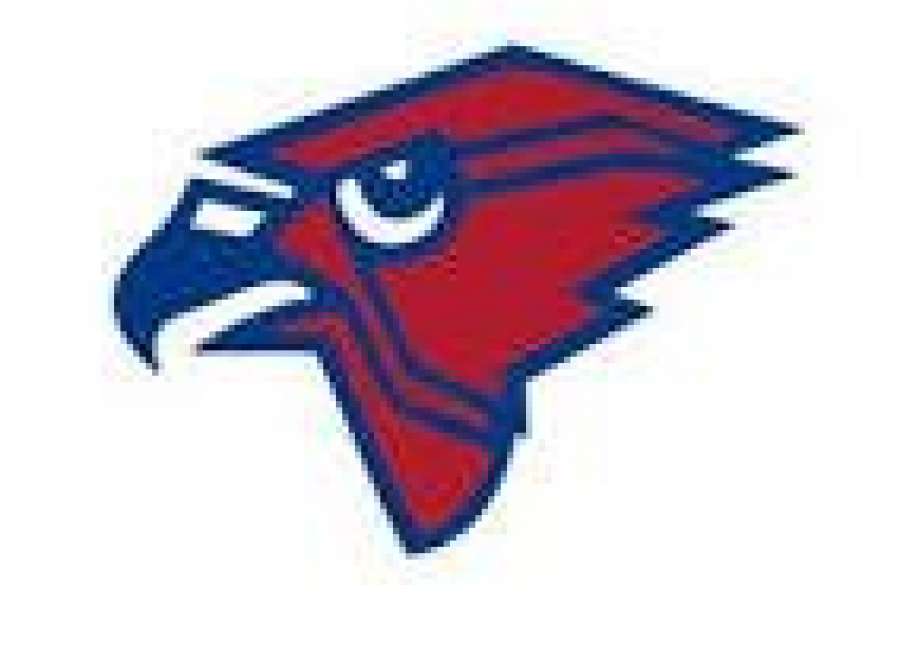 By Chris Goltermann 
The Heritage  Hawks are headed back to the GISA Class AAA semifinals for a third consecutive season following a 65-39 victory over Loganville Christian.
Heritage (20-10) added a second straight dominating effort to begin the state playoffs three days after defeating Deerfield-Windsor 68-40 at home.
A 24-point first quarter had the Hawks off and running en route to a 17-point advantage after the opening eight minutes. Heritage then padded its lead to 38-16 at the break with senior Lance Terry following a similar pace to Tuesday's 21-point effort, finishing this time with a team-high 22 in a game played at Stratford Academy in Macon.
It didn't hurt that the Hawks were facing a familiar opponent in Loganville, a former Region 1-AAA rival. But head coach Joey Jerome said his team made sure to put in plenty of preparation for the Lions, this year's Region 4 runner-up.
"Loganville does a good job of spacing the floor and using ball screens," Jerome said. "We had two good days of practice and prepped for their ball screen actions."
Heritage continued to get production throughout the lineup, specifically among its starting five. Connor Thompson connected for 14 points while Kasen Jennings added 12 in his second consecutive double-digit effort to open the state playoffs.
"We did a good job of also playing with confidence on the offensive end of the floor. The guys really made plays for themselves and teammates."
Loganville put together its best surge in the third, but still was well out of range to start the final period while trailing 51-30.
Heritage now advances to face another former region team in Bethlehem Christian, which finished third behind Loganville in Region 4.

The semifinal game is set for Friday, Feb. 22 at 8 p.m., as the GISA tournament moves to Georgia Southwestern in Americus for its conclusion.
The Knights (23-6) upset Region 3 champion Brookwood School 46-45.
Two-time defending champion Holy Spirit also return to the final four after defeating Region 4 champion John Milledge 57-36. The Cougars will face Region 2 champion Bulloch Academy in Friday's opening semifinal at 6:30 p.m.
The GISA championship will be played Saturday at 8:20 p.m.