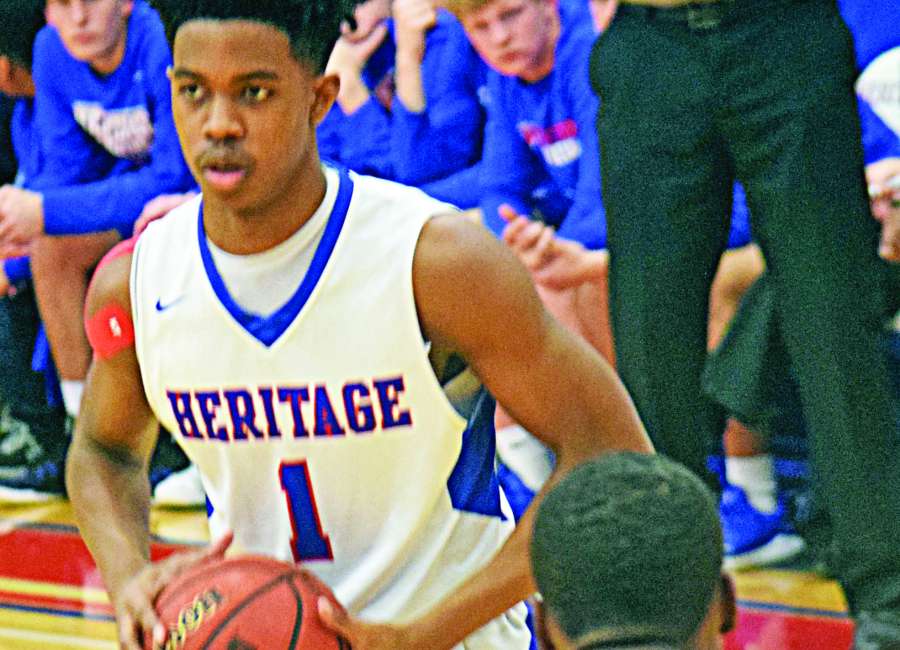 For the past two season, the GISA Class AAA state boys basketball championship has read like a Hollywood script with plenty of drama.
However, fans of the Heritage Hawks probably didn't like the ending, as Holy Spirit won both games to capture the state title.
The third in the state championship sequel could be on tap this weekend as both teams are on a collision course to meet again in the finals after advancing to the Final Four at Georgia Southwestern College in Americus.
Both teams have a little work to do starting tonight before meeting for what would be the fourth time this season.
Heritage begins its semifinal quest against Bethlehem, while Holy Spirit takes on Bulloch.
The Hawks tip off at 8 p.m. The Holy Spirit-Bulloch game tips of Friday's action at 6:30.
The Hawks advanced to the Final Four with easy wins over Deerfield and Loganville Christian.
Heritage went into the state tournament on the heels of plenty of drama.
After losing to long-time rival Holy Spirit 10 straight times, the Hawks finally knocked them off in the region title game, securing an 80-79 overtime victory when  Kasen Jennings' 3-point shot at the buzzer swished through the net.
The Hawks won the game despite the 50-point effort from recent University of Georgia commitment Anthony Edwards.
Heritage comes into the semifinal contest with 20-9 record and riding a seven-game winning streak.
It's last loss was a 69-68 decision to Holy Spirit in the regular season.
The Hawks come into the game averaging 61 points per game, while giving up 50 points per contest.
Heritage began the playoffs with a 68-40 victory over Deerfield before rolling past Loganville 65-39.
It was the second victory this year against Deerfield-Windsor. The Hawks won the regular-season contest, 55-36 against the team from Albany.
Lance Terry, who signed with Gardner-Webb earlier this year, was the offensive catalyst in the Hawks' first two playoff games, scoring 22 and 21 points.
Terry had plenty of help with Connor Thompson  added 14, and Jennings 12 in the game against Loganville to send Heritage back to the Final Four.
Bethlehem enters the contest with Heritage with a 23-6 record.
Bethlehem is averaging 52 points per contest and giving up 45 points per game.
They come into the contest winning five of their last seven games including a 46-45 decision over Brookwood to setup the showdown with Heritage.
Should Heritage advance to Saturday's championship, it will  play at 8:30.