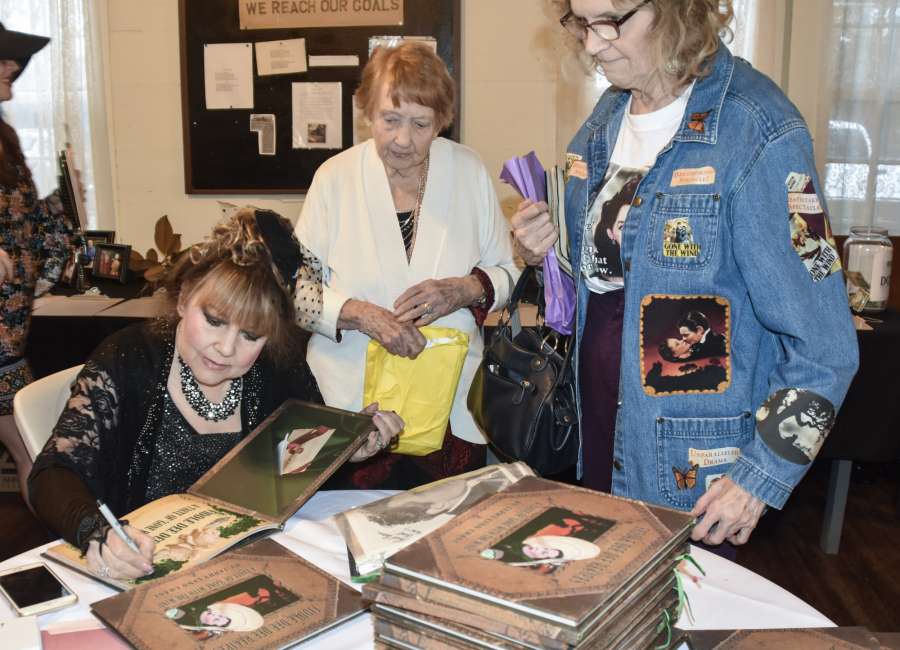 Almost 80 years after a statewide holiday was declared for its Atlanta premiere, "Gone With the Wind" will again be in theaters in February and March.

The 1939 movie is being shown on a limited basis in theaters, including the Regal Georgian Stadium 14 at Ashley Park. Afternoon and evening screenings are scheduled for Feb. 28 and March 3 locally.
Fathom Events is promoting the 80th anniversary, describing the movie as "of one of the most revered motion pictures of all-time." The presentation of "Gone with the Wind" at the local theater will include a four-minute intermission.
There were three days of events in Atlanta when the film had its official premiere at Loew's Grand in Atlanta in 1939. Eurith D. Rivers, then governor of Georgia, declared a state holiday on Dec. 15, the day of the premiere, when some 300,000 people headed to Atlanta.
"Gone With the Wind" ran in theaters for more than a year after its debut in Atlanta. Subsequent releases of the movie were in 1942, 1947, 1954, 1961, 1967, 1971, 1974 and 1989.
There were re-premieres in Atlanta in 1961, marking the centennial of the Civil War, and in 1989, celebrating the movie's 50th anniversary. Stars of the film came to Atlanta for the premiere and both re-premieres.
Special screenings – similar to those being held this year – were held in 2014, when the movie celebrated its 75th anniversary.
The movie is based on the best-selling 1936 novel by Atlanta journalist and writer Margaret Mitchell. 
"Gone with the Wind" captured 10 Academy Awards including best picture, best actress for Vivien Leigh and best supporting actress for Hattie McDaniel.
A news release from Warner Brothers, which now owns rights to the film, outlines the plot of the film:
"On the eve of the Civil War, rich, beautiful and self-centered Scarlett O'Hara (Leigh) has everything she could want – except Ashley Wilkes (Leslie Howard). As the war devastates the South, Scarlett discovers the strength within herself to protect her family and rebuild her life. Through everything, she longs for Ashley, unaware that she is already married to the man she really loves (Clark Gable) – and who truly loves her – until she finally drives him away. Only then does Scarlett realize what she has lost ... and tries to win him back."
"Gone With the Wind" – the book and film – have received criticism for themes and characterizations deemed racist. Critics have objected to some of Mitchell's descriptions of black characters and to the servile depictions of servants in the film. The movie also has a place in black history, however, with McDaniel being the first African American to win an Academy Award.
Many film experts believe more paying moviegoers have seen "Gone With the Wind" than any other film.