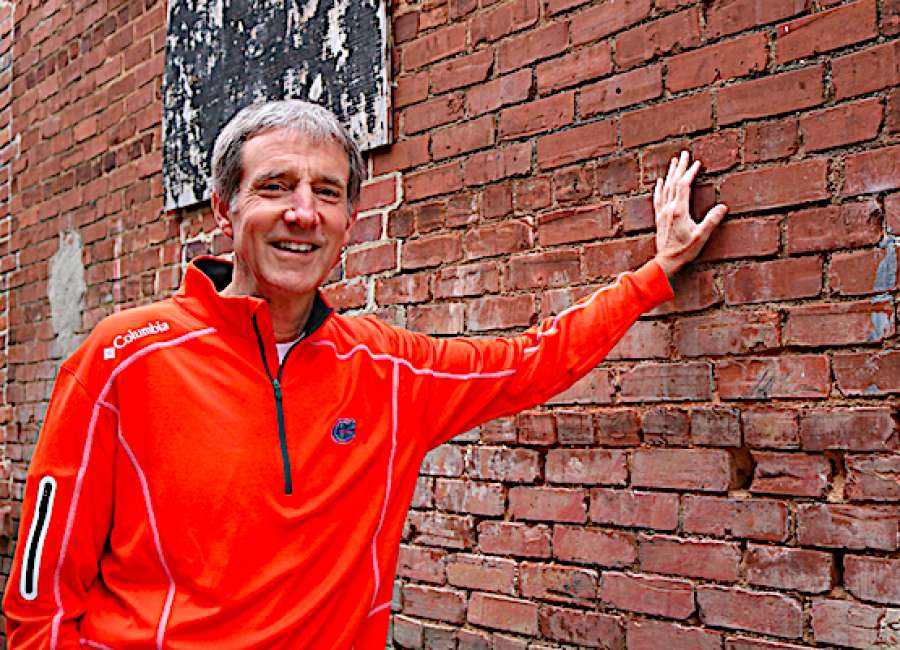 Forty-five years ago today Cindy and I went on our first date. It was during the middle of our senior year of high school, so technically she was my high school sweetheart. That enchanted evening began with dinner at la Burger King and a Vincent Price double feature at the Neptune Theater in Atlantic Beach, Florida. Everyone likes hamburgers and horror movies, right? Besides, I had no idea whatsoever what Cindy was into other than our high school football team and hopefully—in time, me.

In case you don't know, Vincent Price was The Master of Horror in the '70s. He was my generation's Jason Voorhees, Freddie Krueger, Michael Myers and the various masked baddies in "Scream" all rolled into one. His voice can be heard at the end of Michael Jackson's "Thriller." I mention all of this not only for your benefit but for Cindy's as well. You'll understand shortly.
At the end of our first date, Cindy and I spent a lot of time talking on the front seat of my parents' car while parked in her driveway. I asked her if she liked Black Sabbath (my favorite band) and when she said yes and I excitedly asked her which song was her favorite. Paranoid? War Pigs? Iron Man? She instantly shot back with the answer that won my heart: "all of them." I didn't know it at the time, but years later I discovered Cindy didn't know Black Sabbath from Vincent Price.
You see, Cindy's forte has never been remembering things. Sure, she saw Vincent Price movies and heard Black Sabbath songs but couldn't remember the little things, such as song titles, actors' names… or just recently that her cup of coffee was still on the roof of her car as she left for work.
I, on the other hand, have always had a knack for remembering details: the theme of our senior prom ("Color My World"), what we were both wearing and what we had to drink in my parent's car before we made our grand entrance. What Cindy remembers about our senior prom is that she went with me.
Occasionally Cindy even has trouble remembering my name. She'll call me the names of both of our sons, our grandson and sometimes one or two of our cats before she gets to my actual name. I will give her credit though and tell you she remembered our last wedding anniversary, but that is probably because she's had over 40 chances to do so.
So how did we end up getting married? Opposites attract, I guess. I know Cindy's social security number; she forgets my cell phone number. I remember the first time I said "I love you"; she forgets the color of my eyes. I remember our first date; she forgets our last.
There is one thing I plan on never letting her forget, though.
And that is she will always be my high school sweetheart.
Even if she doesn't remember that my eyes are blue.
Scott Ludwig lives, runs and writes in Senoia. His latest book, "Southern Charm" is a collection of his first 101 columns for The Newnan Times-Herald. He can be reached at magicludwig1@gmail.com .