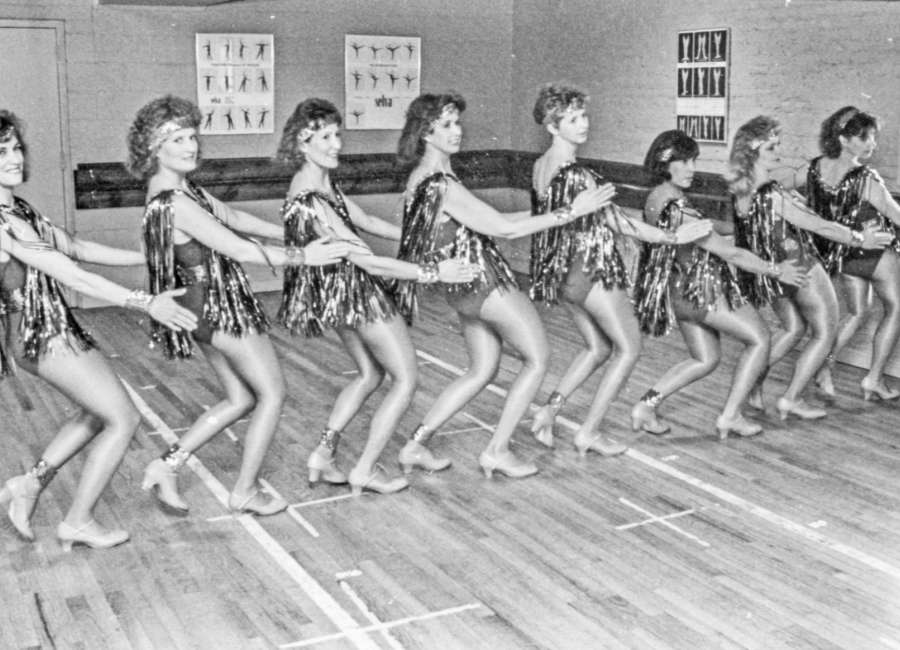 These eager dancers have their tap shoes and costumes ready to perform in the upcoming Follies '88, the Newnan Junior Service League's variety show that has been a tradition since 1941. 
Held every four years, the show is a major fundraiser for ongoing community service projects. 
From left are Clare Whitlock, Deena Almon, Missy Huggins, Trisha Slomka, Brenda Washington, Marie Umbach, Lisa Gosh and Jerri Aldridge.
Want to share a local picture from the past? We'd love to see it! You can email a copy to clay@newnan.com or stop by our office on 16 Jefferson Street, Newnan, any time between 8 a.m. and 5 p.m.