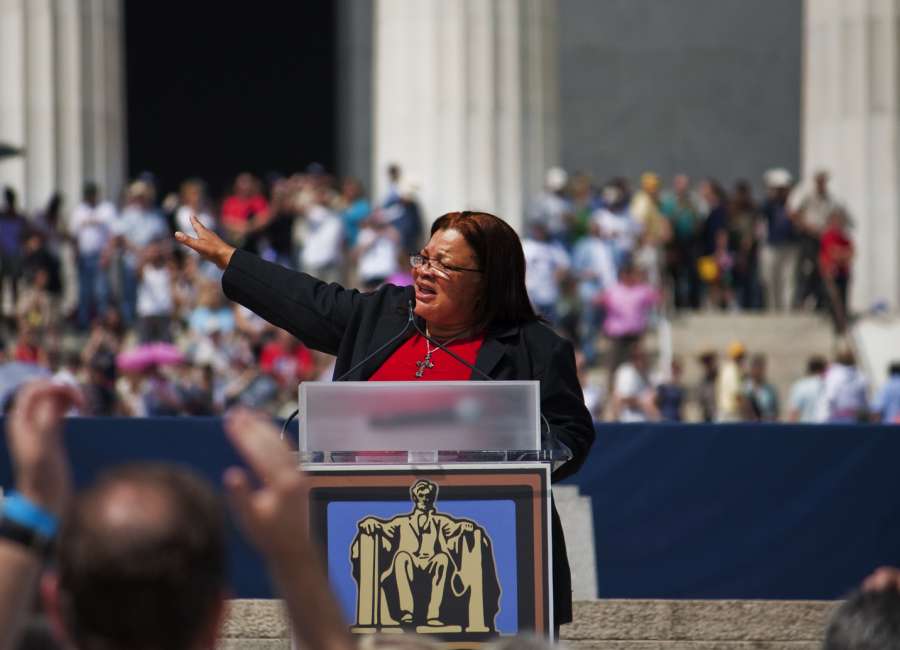 Dr. Alveda King, who came to Coweta County as a youngster when her father pastored a local church, is returning as a speaker at a gala at the Newnan Centre.

King will speak at the first black tie gala for Ave Maria Academy. The event will be held Feb. 28 at 6:30 p.m. at the Newnan Centre, 515 Lower Fayetteville Road.
Tickets are available at www.greenenvelope.com/event/AM... .
The theme for the evening will be "Cherishing Families."
"Ave Maria Academy is a new classical school grounded in the Christian teachings of the Catholic Church. AMA is an independent Coweta-based school, not a part of or sponsored by the Archdiocese of Atlanta," said Deacon Steve Beers of St. George Catholic Church.
"AMA was formed as an alternative for parents who want the close attention available with small class sizes focusing on a classical curriculum of Latin and classical literature.  Science and math are also a mainstay," Beers said. "The school is also highly intent on fostering a community orientation for students with participation in civic events and social needs."
King is the pastoral associate for Priests for Life and is also director of Priests for Life's African-American outreach arm, Civil Rights for the Unborn. She speaks frequently around the country.
She is the daughter of Alfred Daniel Williams King, who was pastor of Mt. Vernon First Baptist Church in Newnan when Alveda King was a girl. Her uncle was Dr. Martin Luther King Jr., the slain civil rights leader.
A.D. King became pastor of Mt. Vernon in 1959, serving until he went to Birmingham to pastor a church there in the early 1960s. He died in 1969.