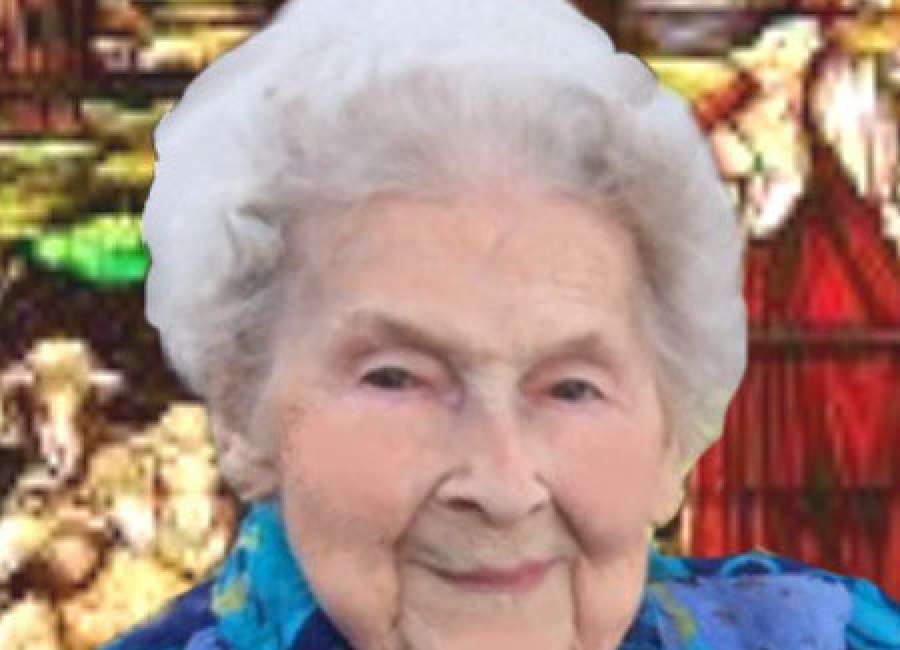 Dorris Sonia Freeman Gilbert, 101, heeded God's gentle call on Wednesday, February 20, 2019. 

She was a patient at Piedmont Fayette Hospital, having suffered a massive stroke.
Dorris was born in Turner County, Georgia on January 15, 1918 to the late Alvin Burdette and Annie Mabel Royal Freeman.  The family would eventually settle in Newnan.  Dorris graduated from Newnan High School and her name would always appear on the honor roll.
In addition to her parents, she was preceded in death by her husband, Carl Porter Gilbert, Sr. in 1979.
In her 101 years, Dorris never slowed down in her desire to live every day to its limit of love and engagement in activities.  She and her sisters, Esther and Aldine, were deeply devoted to each other and enjoyed as much of their life together as possible.
Dorris rode camels in Israel and Space Mountain at Disney World.  She rooted for her beloved Georgia Bulldogs and cheered her children and grandchildren in all their pursuits.  
She loved telling stories of her childhood antics.  A conversation with Dorris might include her experiences from singing like a nightingale on a radio show called "The Bluebird Club" or to the other extreme of trying out for the high school football team.
As she undertook the role of homemaker, wife and parent, she spent much of her time in the kitchen.  Her friends considered themselves lucky when they were the recipient of one of her famous coffee cakes.
Her presence as a volunteer Pink Lady at Newnan Hospital always made someone's day instantly better as she regaled patients and visitors with one of her tall tales or memories of life in Newnan.
Dorris' faith was firmly rooted in her beloved Newnan First United Methodist Church.  Of all the activities in which Dorris participated, none brought her as much joy as the time she spent singing in her church choir.  As she aged, she transitioned from the chancel choir to The Swinging Seniors group and did they ever swing!  What Dorris lacked in the finer aspects of singing, she certainly made up for in enthusiasm, and she availed herself of every possible opportunity to make a joyful noise unto the Lord.
Dorris took her job as matriarch of her family very seriously, and she never abdicated her role as mother to her sons Carl Porter "Sonny" Gilbert and his wife Joan and Alvin Freeman "Al" Gilbert and his wife Susan.  In these last years, they nurtured and encouraged each other.  Dorris loved being a grandmother to Laurie (and Matt) Stephens, Lon (and Hillary) Gilbert, Melissa (and Scott Newton) Gilbert, Justin Gilbert and Andrew (and Britt)Gilbert.  Her great-grandchildren are Karli and Norah Gilbert, Asher Newton and Samantha Gilbert.  Her great-great-grandson is Harrison Logan.
Dorris adored her sisters, Aldine Freeman Askew and Esther Freeman Smith. She thought of her nieces Ann Headstream, Lee Clarke and Christy Kline as her own.
While the loss of Dorris in this world is substantial, those she leaves behind may rejoice in the knowledge she lived a wonderful life.  Comfort is abundant in the fact that she is now singing joyfully for her creator and regaling the angels with her fantastic stories.  Her family dedicates themselves to finding that same joy for living by filling each day with happiness, family and friends and never losing that wonderful sense of adventure that made her life so special.
We can be reminded of Psalm 59:16, "I will sing of your strength, in the morning, I will sing of your love; for you are my fortress, my refuge in times of trouble." This surely carried Dorris for all her 101 years of life and love.
The life lessons of this dear saint will be remembered and celebrated in a service to be held on Sunday, February 24, 2019 at 3 p.m. in the chapel of McKoon Funeral Home to be led by Reverend Gary Parrish and Reverend Charles Robinson.  The family will receive friends beginning at 2 p.m.  Interment will follow at Historic Oak Hill Cemetery.
Those who may wish to honor Dorris life by a memorial contribution may do so by gifts to Newnan First United Methodist Church 33 Greenville Street Newnan GA  30263.
Online condolences may be expressed at www.mckoon.com
McKoon Funeral Home, 770-253-4580