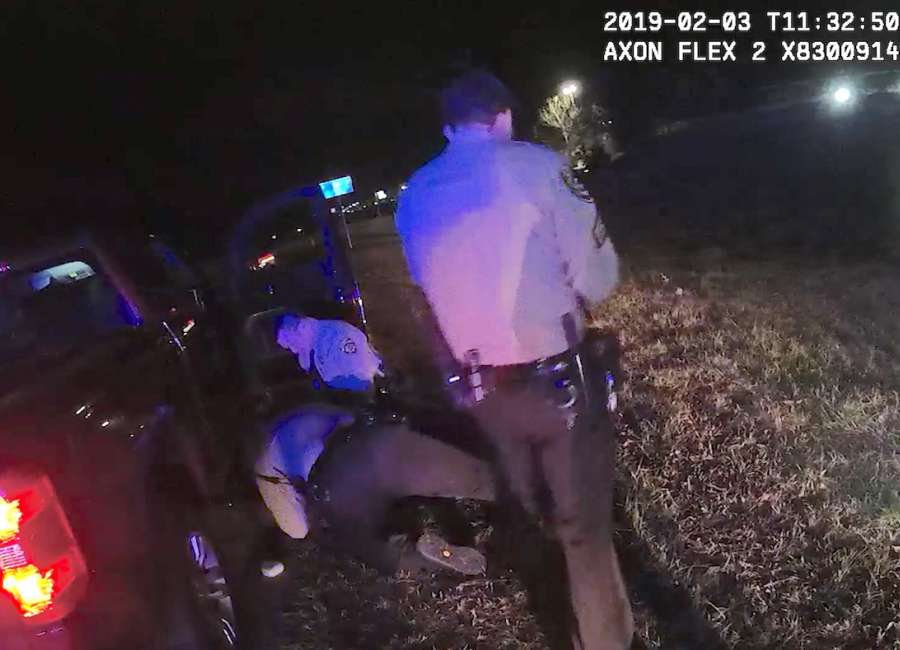 Coweta County deputy Lt. Jason Wood pulled over a car on Feb. 3 for running a red light, only to find the driver's father having a heart attack.
The driver was on Highway 34 trying to get his father to Piedmont Fayette Hospital.
When Wood noticed the father wasn't breathing, he and the son removed the father from the vehicle and laid him on the ground. Wood performed CPR on the father until other deputies arrived to relieve him.
The deputies continued performing CPR, switching out as needed, until EMS arrived.
The father was loaded into an ambulance and taken to Piedmont Newnan Hospital, where he later passed away.
"We have this happen all the time," said Maj. Mark Fenninger at the sheriff's office. "A lot of the time these guys are doing this by themselves."
Fenninger said the deputies at the CCSO are trained in CPR and first aid.
"We supply them any equipment they need – the mask, the gloves – and we supply them with first aid kits, which are supplied to us by the fire department," he said.
Fenninger said five years ago "first aid wasn't pushed out as it is now. With our department, we basically equip these guys to deal with major trauma until EMS get there."
The deputies are equipped with Stop the Bleed kits, CPR masks and a tourniquet first aid kit.
According to Fenninger, the Coweta County Sheriff's Office has mandatory training each month to keep them refreshed on the skills they need and use.
"There's no more helpless feeling than being there and not knowing what do," he said. "They're not paramedics by any means, but I don't want to stand around twiddling my thumbs while I wait for the ambulance to get here and you bleed to death."
Fenninger described the deputies' refresher training as "reality-based."
The deputies will roleplay high-risk traffic stops with scenarios that mimic bank robbers, domestic fights and lost children.
A variety of scenarios are used for training – some drills only have minor differences – so that the deputies can be prepared for any real-world situation.
"What if that guy drove off? There are so many factors that can play into this. You can see that guy is in shock about his dad and the position his dad is in. He's in panic mode," Fenninger said. "This is just a deputy that's only had a couple of years of experience. Because of his training, he was able to pull it off.
According to Fenninger, the state mandates 20 hours of training a year but the CCSO averages 100.
"If you're constantly feeding it to them and constantly talking about it, that's what makes them successful," he said.