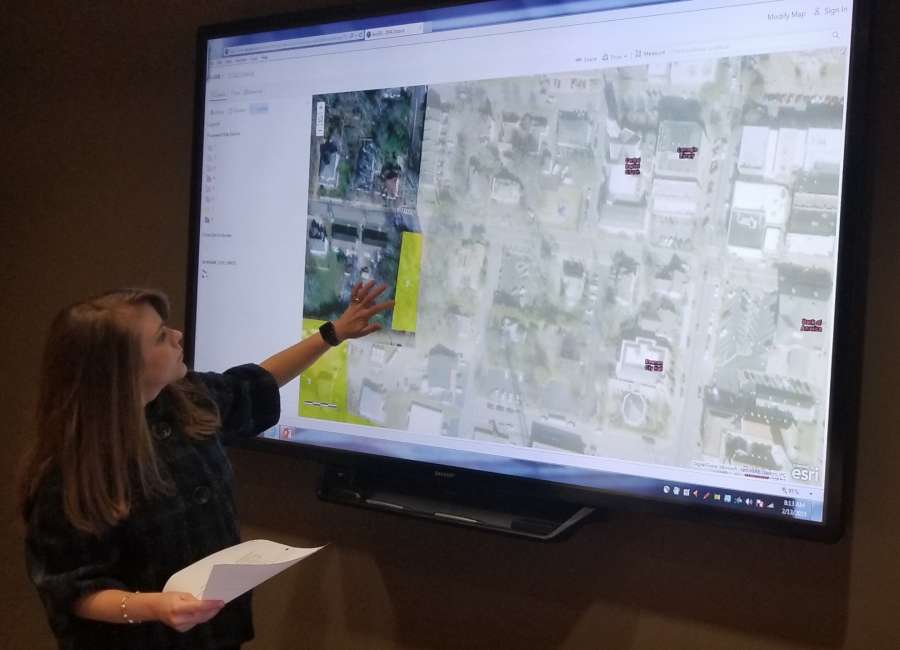 The Newnan Downtown Development Authority is considering expanding its boundaries.

Properties inside the DDA boundary are eligible for lower interest loans and other programs. At the most recent DDA meeting on Wednesday, Courtney Harcourt, Main Street director, used an interactive map to explain the eight areas that could be considered for expansion.
Some of the properties may have been omitted from the boundaries in error the last time the border was expanded.
The authority discussed the possibility of adding lots on First Avenue at Crain Oil, the Maggie Brown School at property on Clark Street, lots belonging to First Baptist Church on Madison Street, the area slated for townhomes on Greenville Street and properties on East Washington Street.
The Coweta County Justice Center, Harcourt noted, is also not in the current boundary. Also being considered are the old Royal Molded Products tract and the railroad "gulch" between Greenville Street and LaGrange Street.
The East Washington properties include the Newnan Lofts.
"This is an area we might want to keep our eye on as the LINC comes through," Harcourt said.
The LINC is a series of walking-biking trails planned around the city.
"This doesn't have to be acted on today. It's just being submitted for suggestions," Harcourt said. The delineated properties are "things we can just keep on the radar."
DDA member Brant Frost said he thought people should be asked before their property is brought into the DDA boundary. That has not been customary.
"Why wouldn't we ask them?" Frost asked. "If we're asking someone to join our club, shouldn't we ask them if they want to join? I think we should definitely ask people if the want to come in. To me, it's wisdom and courtesy."
"We could always change these boundaries on a need basis," Harcourt said. "One thing you have to remember with DDA districts is keeping a boundary between residential and commercial."