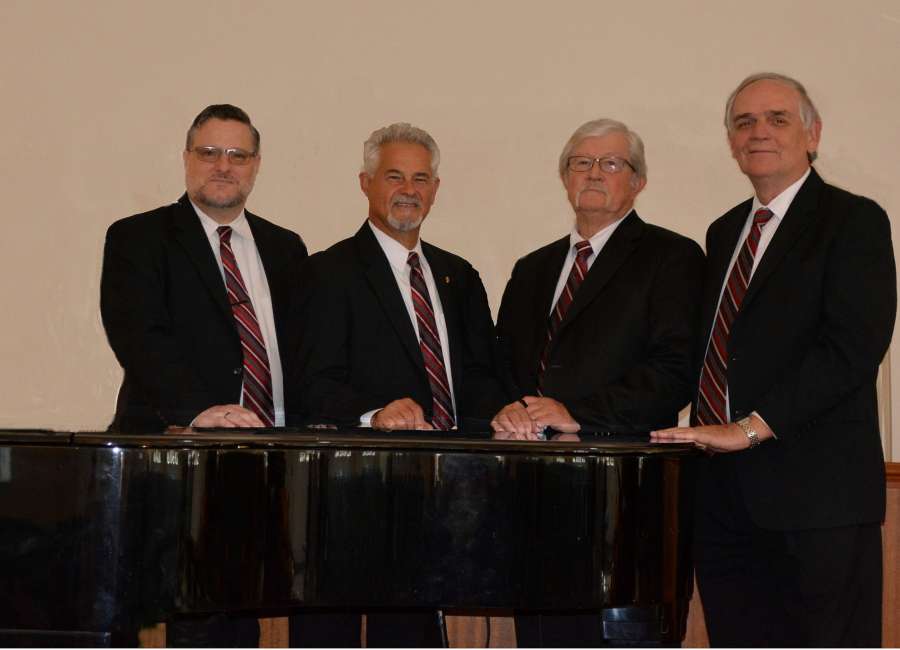 The factual origins of St. Valentine are shrouded in centuries of past tradition, and his feast day has largely been appropriated to sell cards, flowers and candy – and to encourage husbands and boyfriends to take their sweethearts to dinner.

Still, St. Valentine's Day does have a religious origin, and some area churches use the days around Feb. 14 to show love to others or the celebrate life and love. In religious circles, the day is generally associated with St. Valentine of Rome, a minister to Christians in third century Rome who was martyred on Feb. 14, 269.
There are, however, references to two other martyred Christians from ancient times named Valentine.
ServeCoweta, an outreach ministry coordinated by RiverLife, will be held this Saturday. Volunteers will gather at the Greenville Street Park in downtown Newnan at 8 a.m. before heading out to do mission projects throughout the community.
A couple of Valentine projects are underway at East Newnan Baptist Church. East Newnan's Women on Mission will be preparing cookie baskets on Tuesday at 10 a.m.
"We will be delivering to our local firefighters," said Women on Mission member June Harris.
Harris also noted the KidZone children at East Newnan are working on a Valentine's project on Wednesday evening.
"They have been making Valentines to deliver to the residents of Insignia of Newnan," she said.
East Newnan will also hold a Valentine dinner with a version of "The Newlywed Game" on Sunday at 6 p.m.
Volunteers assembled Valentine boxes for residents of Angel's House, a local home for girls, on Feb. 6. Members the church's Calvin's Crew will deliver the boxes and tour Angel's House on Valentine's Day.
St. George Catholic Church has an ongoing Respect Life ministry that generally includes a Valentine-themed dance in February.
While it is not officially a Valentine's event, a concert set for Feb. 15 at Macedonia Baptist Church on Roscoe Road will include dinner and could be a great outing for a couple.
"The community is invited to enjoy a light dinner, which will be served in the fellowship hall at 6 p.m., and a concert beginning at 7 p.m. in Macedonia's historic sanctuary," said church member Peggy Holloway. "The dinner is complementary."
The Men of Cornerstone Quartet will share their musical gifts at the concert. The quartet has traveled all over the Southeastern USA bringing its unique four-part harmonies to many congregations.
They will be singing with a repertoire of many well-known old Southern gospel selections and favorite hymns, some from their recently completed CD project, "His Hymns."
The current group has been singing together since 2012. 
The quartet's baritone singer, Dick Schaffer, retired in 2018 with Mike Adcock taking over the baritone part. The other members are Mike Ferrante singing lead and second tenor, Robert Thompson as first tenor and Paul Griffin on bass.
"Paul also runs the sound system," Holloway said.
The CD accompaniment features well known arrangements, a capella and arrangements by Paul.
"The quartet loves engaging with the congregations and invites singalongs on certain songs," Holloway said.
The Men of Cornerstone are dedicated to keeping the old gospel songs alive and not forgetting the importance of the message contained in the old hymn lyrics.
"The community is invited to attend the dinner and concert, or just the concert," Holloway said. "A love offering will be received following the concert."