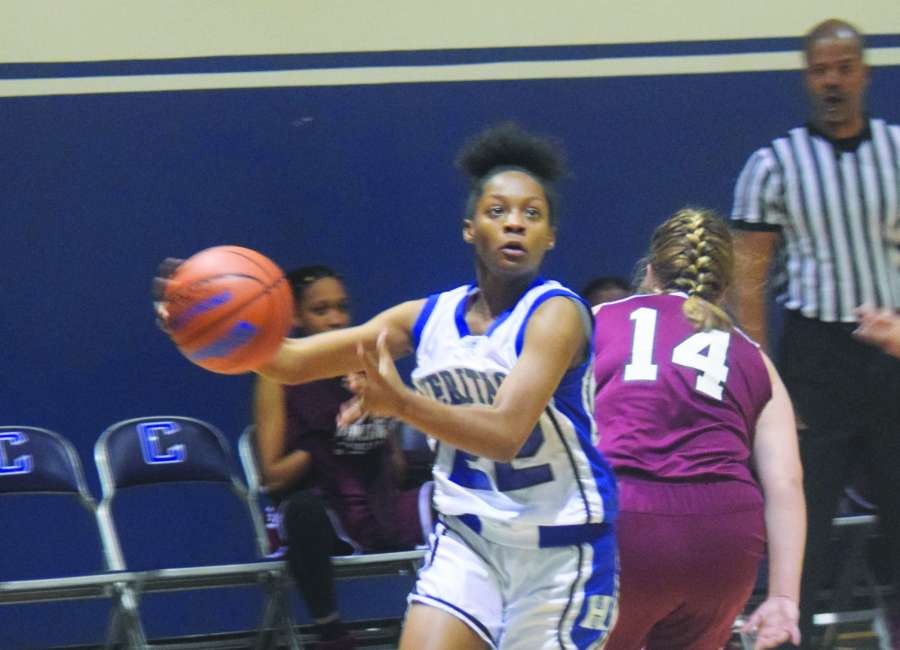 Central Lady Crusader basketball coach Justin Stephens remembers a time  when he had to pull girls out of the hallway just to have enough players to field a team.
That's no longer a problem for the veteran coach who has turned Central into a basketball dynasty over the fast five or so years.
Friday night Central won for the 80th time in a row with a dominating 84-28 victory over  Peachtree Academy to punch its ticket back to the GICAA Final Four next week at Truett-McConnell College in Cleveland.
The Lady Crusaders will need just two more victories to win their fifth state title in a row.
Stephens admits, he doesn't even keep up with the winning streak anymore, but is proud of what the girls have accomplished over the last five years.
"I think with this run, the girls really care more about it than the coaches do. I tell that all the time it's about them. What they have been able to accomplish is amazing," Stephens said.
The Lady Crusaders set the tone early in Friday night's game building a 23-4 lead at the end of the first quarter and extending it to 50-6 at the half.
Central used some smothering defense early in the contest to turn turnovers by Peachtree Academy ino easy baskets.
The Lady Crusaders extended the lead to 72-19 heading into the final quarter.
Central spread the scoring wealth in Friday night's run away victory as 11 players finished with points for the Lady Crusaders.
Pistol Brinson finished with 16 points to pace three Lady Crusaders in double figures. Rachel Johnson added 11 and Anna Carter finished with 10 points.
Central finished the game with five 3-point shots. Madison Morge drained two of the long-range jumpers in the first half to help the squad pull away.
Eden Shepherd hit two and Kaitlyn Gardner one.
Gardner had seven points all in the fourth quarter.