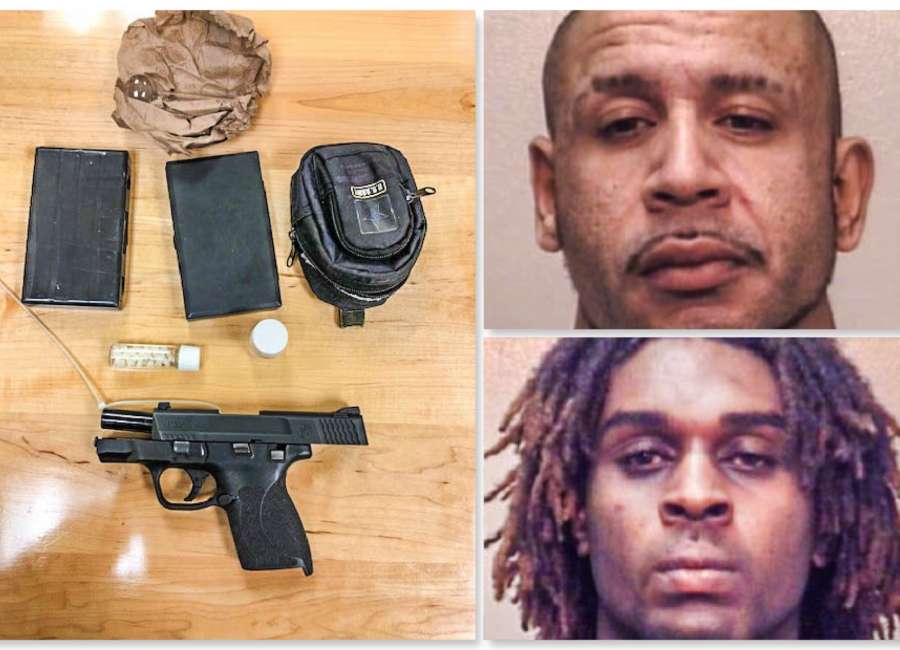 A brief chase on the interstate ended with the seizure of crack cocaine and a stolen gun.
The incident occurred Wednesday afternoon, when a deputy attempted to perform a traffic stop on a Chevy Malibu traveling north on Interstate 85.
After pursuing the car for several miles, deputies ended the chase at the bottom of the Exit 47 ramp, according to Investigator Andy Gore with the Coweta County Sheriff's Office.
When deputies surrounded the car, the passenger raised both hands in the air, but the driver – identified as Cordarious Crawford – kept his right hand out of sight, Gore said.
Both men were removed from the car at gunpoint and taken into custody. Inside the car, investigators found a loaded .45 with hollow point bullets to the right of the driver's seat.
While searching the passenger – identified as Luis Battistini – investigators reportedly located a glass vial containing 49 crack rocks. A backpack containing scales and baggies was also located in the car.
The gun was reported stolen out of Powder Springs in 2017, according to Gore.
Crawford, 21, was charged with driving on a suspended license, fleeing from police, possession of a firearm by a convicted felon and theft by receiving stolen property.
Battistini, 37, was charged with possession of cocaine with intent to distribute, possession of firearm by a convicted felon, and theft by receiving stolen property.
Both are being held at the Coweta County Jail.