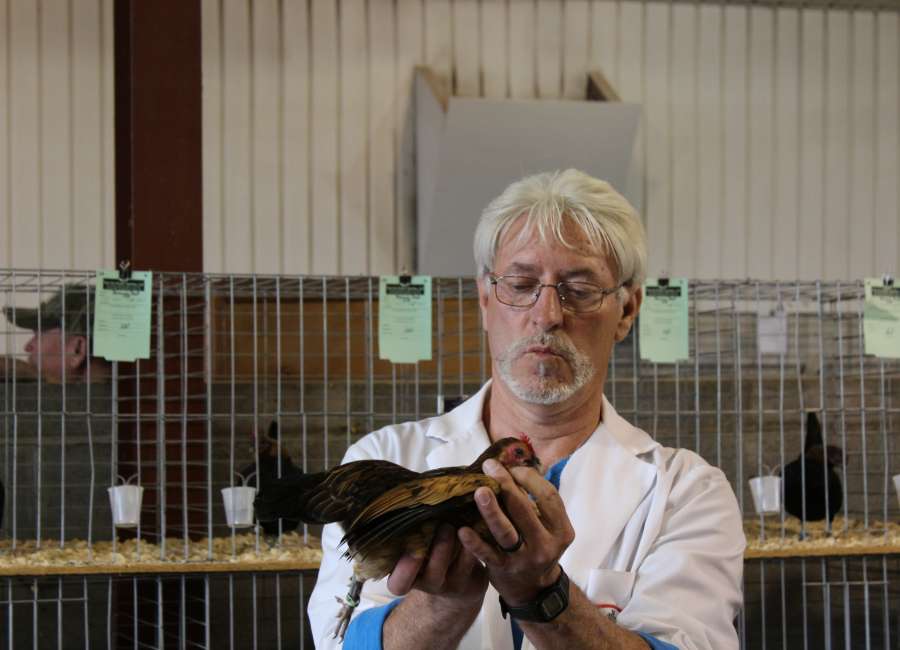 Chickens, ducks and turkeys assembled at the Coweta Fairgrounds for the Chattahoochee Valley Poultry Association's 16th annual show on Friday and Saturday.
"Generally we have 3,000 spectators come in through the gates," said Bryan Massengale, president of CVPA.
The event included a competition for the best bird and a swap meet where vendors came to sell live-poultry, artwork and food.
Shawn Sanford came from Adairsville to attend the show for the last seven years.
"We enjoy the people," he said.
Sanford had five birds competing and sold four birds at the swap meet.
Melissa Adams attended the show for the first time this year to sell chickens.
"I had chickens I needed to sell," she said. "I've met interesting people and learned lots of information so it's been good to be here.
"We want this to be a local event," Massengale said. "The fair is in September and now everybody knows the chicken show is in February."
According to Massengale, more than 20 different states are represented at the show.
"All of the out of state exhibitors and vendors are certified avian influenza clean," he said. "And the Georgia laboratory is on site checking paperwork and birds."
A competition at the show was held for children under 18 to test their knowledge on the birds.
Massengale said a knowledge-based event is more popular at events in the north compared to the south.
"You want your feathers to be in good shape," said Tommy Inman, one of the judges at the show. "You want them clean and you want them feeling good."
As a judge he rates a bird's color and type.
According to Inman, if a good type of bird will have their head at even-level with their tail feathers and their wings will be up tight.
Inman said birds that lay around in their cages are not in good condition.  
A winning bird will have some showmanship and act lively, he said.
"We're the largest show in the southeast and we fill up the existing building on the fairgrounds to the point now where we rent large service tents," Massengale said. "If we had a larger building, we could get 5,000 birds in our show annually."