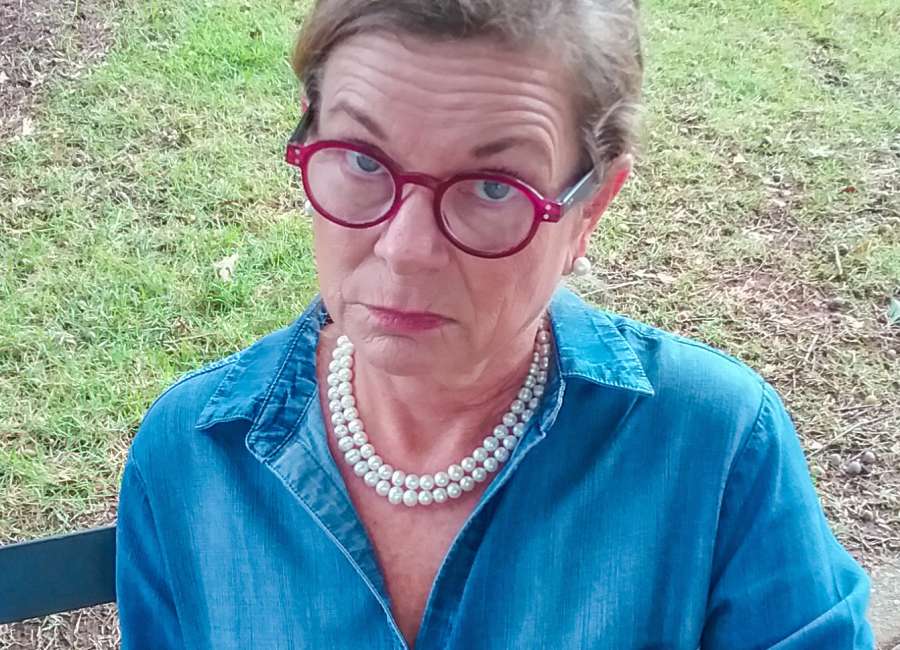 Dear Miss Pearl,
My children insist on bringing their cell phones to the table when we have a meal. I have asked them not to, but they don't listen. What can I do?
Oh, dear child, unfortunately YOU are part of the problem. Let me remind you that you are the parent, the enforcer, the boss… NOT your children. You are the one in control of this situation, and if your children choose to ignore you there should be consequences. I would recommend temporary loss of cell service. You are paying the bill, right? You can also take away computers, iPads, Legos, television, cookies and anything else that gives your child enjoyment.
Yes, your life may be miserable for a few days, but I assure you this will get their attention. I have a friend whose child came home from school to an empty bedroom with no door. All that was in the room was a mattress and a Bible! You really need to get this parenting issue under control before your children start driving! Good luck!
Dear Miss Pearl,
I want to shop locally but I get so frustrated when there are no parking spaces available around the court square. I usually end up going somewhere else or ordering online. Can't the city do something about this?
This is a good problem to have, yes, it is. I do, however understand your frustration.
All these people going to exercise class and the post office can get on my last nerve! Do people not make coffee or eat at home anymore? Good grief, what is this world coming to?
Here's a novel idea; maybe you could walk to town and set a good example for others to do the same. You just need to tell yourself that if you have to drive, you may have to circle the square a few times before getting the perfect spot. You might even have to park a few blocks away and get some exercise yourself! But, you will be glad you shopped on the square, yes, you will.
And another thing…
Change is hard but it can also be a good thing. However, just because the world around us is chaotic doesn't mean that everything has to change. Manners and common courtesies should be used at all times (unless, of course, someone says something ugly about your Mama or your team).
Miss Pearl is one of Newnan's leading authorities on modern etiquette. She gladly lends her advice to everyone whether they want it or not, because, "After all, it's all about the children and setting a good example for them." Her videos are available on her Facebook page, and she can be reached at misspearl678@gmail.com