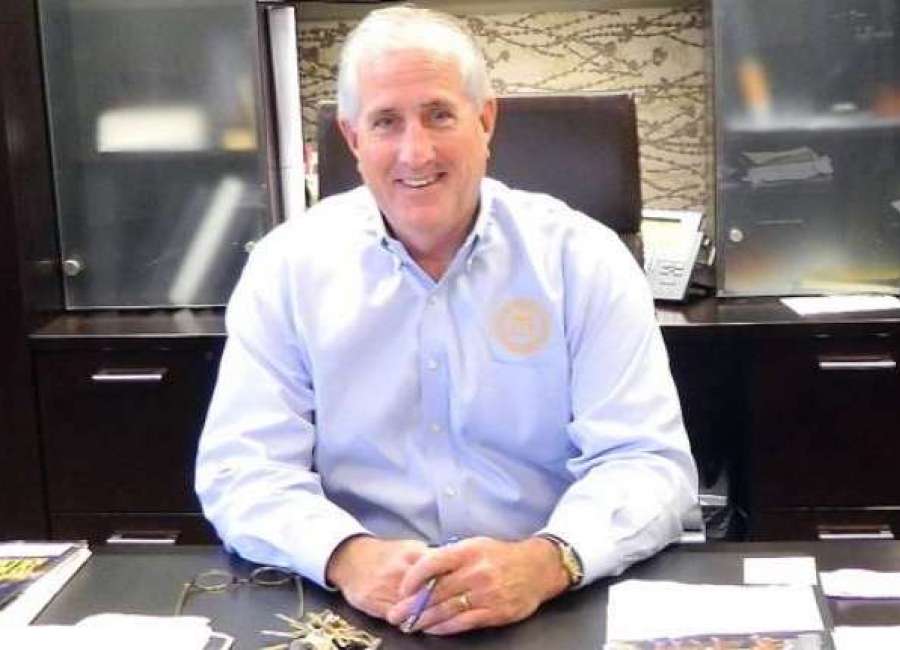 After six months of waiting, Sheriff Mike Yeager was finally confirmed as U.S. Marshal for the Northern District of Georgia. 

In a unanimous voice vote on Wednesday, the Senate confirmed Yeager's nomination, which the White House first announced last June. 
"It's been a heck of a 26-plus year run here, and I wouldn't trade it for the world," Yeager said. "I think a new and exciting chapter is about to unfold and I look forward to a new challenge." 
Yeager said a firm date to assume his role as marshal hasn't been set, and he said he hopes to ensure a smooth transition for Lt. Col. Len Wood who will become acting sheriff until a special election is held. Wood currently serves as chief deputy and, under state law, a chief deputy becomes acting sheriff anytime there is a vacancy in the sheriff's post.
"I want to talk with our commissioners, our governor and step down from several boards I've been honored to serve on," Yeager said. "I want to make it clear, I'm not resigning – I'm retiring."
The earliest that a special election to fill the Coweta sheriff's post could be held is June, said Coweta Elections Director Jane Scoggins. There's not enough time for it to be held on the March 19 special election. The Georgia Secretary of State's Office has set four possible special election dates for 2019 – in March, June, September and November.
Filling of the office of sheriff is different than other elected offices under state law, said Scoggins. The post must be vacated before a special election is called, she said. Once it is vacated, the Coweta County Board of Commissioners will notify the Coweta Board of Elections, which would call for the special election and set qualifying dates for candidates. 
U.S. Senators Johnny Isakson (R-GA) and David Perdue (R-GA) applauded the Senate confirmation of Yeager, who lives near Moreland.
"Sheriff Yeager has decades of experience in many facets of law enforcement, and his wisdom and expertise in the field will serve him well as U.S. Marshal," said Isakson. "The Senate has made a wise decision, and I congratulate Sheriff Yeager on his new role and thank him for his service."
"Georgia is home to some of the most impressive law enforcement officers in the nation," said Perdue. "President Trump made an excellent choice in selecting Sheriff Michael Yeager for U.S. Marshal. Congratulations to Sheriff Yeager on his confirmation. I know he will continue to serve Georgia and the nation well."
Yeager has served as the sheriff of Coweta since his election to the position in 1993. He began his career in law enforcement as a patrolman with the Newnan Police Department in 1980.
Yeager is the current chairman of the Georgia Peace Officer Standards and Training Council, serves on the Board of the Georgia Department of Community Supervision and serves as a member of the state's Immigration Enforcement Review Board.
He is an active member and past president of the Georgia Sheriffs' Association and a past president of the Georgia Sheriffs' Youth Homes.
Yeager currently serves as president of the Constitutional Officers Association of Georgia, which includes all current sheriffs, probate judges, tax commissioners and superior/state court clerks of Georgia.
In 2006, Yeager received both the Georgia Sheriff of the Year Award and the Governor's Public Safety Award for Outstanding Contribution to Profession.