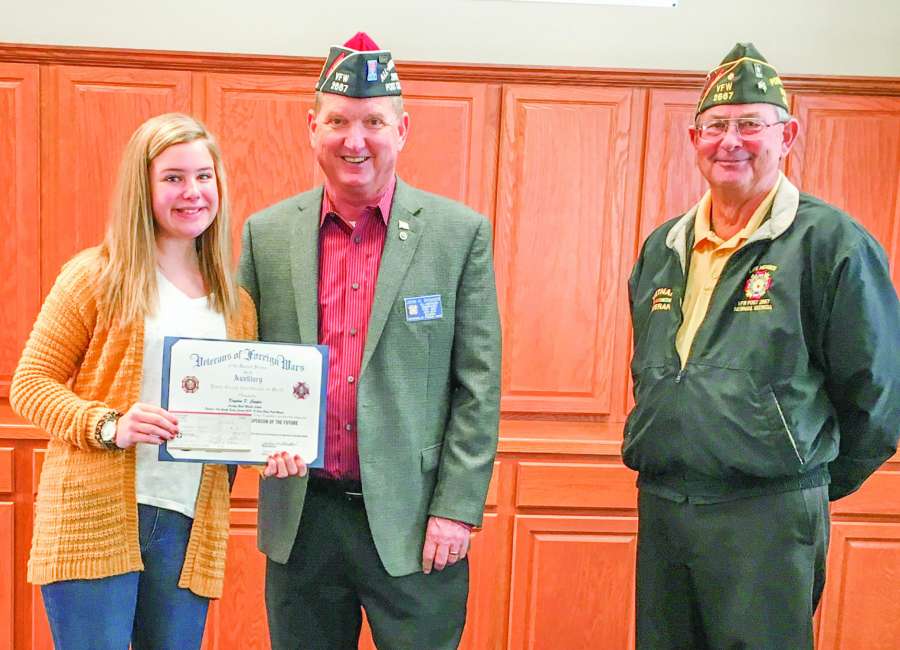 Students from three Coweta County middle schools recently advanced to the district level after placing in an annual essay contest sponsored by Veterans of Foreign Wars Post 2667, Newnan.

Kaydon Cooper of Smokey Road Middle School won first place in the Patriot's Pen essay contest at the post level, which is judged separately from each school's contest. Cooper received a certificate and a cash award for her submission, which also took first place in Smokey Road's contest.
Christopher Profet of Evans Middle School wrote the post's second-place essay, which was the winning essay for Evans Middle in the school-wide contest. Auroria Saucier of Arnall Middle School took third place at the post level. Profet and Saucier also received certificates and cash prizes.
VFW Post 2667 recognized Cooper, Profet and Saucier for writing the top three essays out of dozens of submissions from six schools. The Patriot's Pen Essay Contest is an annual competition that is open to all students in sixth, seventh and eighth grades, including home-schoolers and students from private, public and online schools.
This year's theme was "Why I Honor the American Flag."