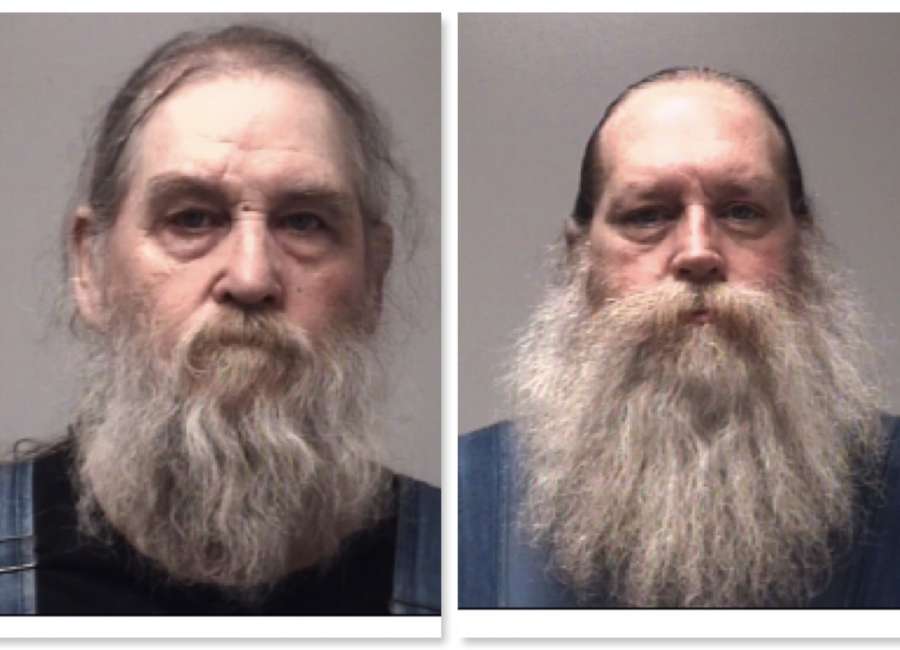 An anonymous tip to the Coweta County Sheriff's Office ended with two men behind bars and investigators seizing a cache of guns, marijuana, cash and animal carcasses from a Grantville home.

The tipster told CCSO officials David Wayne Minix, 66, a convicted felon, possessed several guns and sold marijuana from his Grantville home.
Investigators with the CCSO Crime Suppression Unit arrested Minix and Ted Randall Crane, 56, of Grantville during a traffic stop on Corinth Road Jan. 3.
According to the report, investigators could smell marijuana as they approached Crane's truck.
After investigators asked Minix and Crane to step out of the truck, they patted down both men, the report said. Investigators allegedly found two marijuana joints on Crane and a .22 revolver on Minix.
According to the report, Minix admitted he had a pound of marijuana in the basement of his home.
Investigators executed a search warrant on the home and found 13 guns scattered around the house, including three revolvers, a double-barrel shotgun and a Winchester .300 rifle with a scope, the report read.
Investigators also reportedly discovered several marijuana smoking devices, a digital scale, baggies, a pound of marijuana, three Harley-Davidson motorcycles, a backpack blower, a Yamaha ATV and a gas blower in the basement of Minix's home.   
According to the report, investigators seized $12,407 in cash from Minix's house and person.
CSU investigators also found animal carcasses mounted in Minix's home and on his property, the report said. Officials with the Georgia Department of Natural Resources confiscated several duck and bird carcasses, CCSO officials said.
DNR officials charged Minix with four counts of hunting migratory game birds during prohibited hours. The agency also charged Crane with failure to record a deer kill.
CCSO investigators charged Minix with possession of marijuana with  intent to distribute and possession of firearms by a convicted felon.
Crane was charged with a misdemeanor offense of possession of marijuana and bonded out of the Coweta County Jail Friday morning.
Minix was released Friday evening on a $33,200 bond, CCSO officials said.