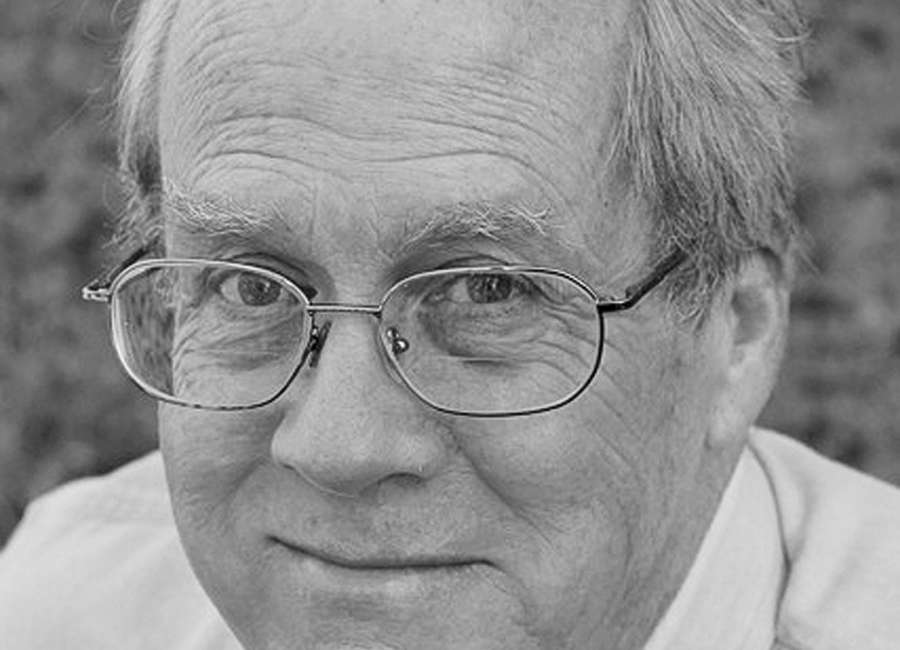 When Holland Ware was still a lad his grandfather convinced him to buy 30 acres of land for $150.
He's been doing it ever since. And he hasn't just piddled at it. A 2010 news report claimed Ware was the largest private landowner east of the Mississippi River.
He doesn't deny it. But he never forgets he was born and raised in Hogansville, widely known as the cultural capital of the north end of Troup County, Georgia. He still has a home there.
The only thing Holland has more of than land is stories. Recently, he compiled those tales in a book titled "The Holland M. Ware Stories." We got together recently and talked about his literary venture.
Despite his mother telling him to "Never let the truth get in the way of a good story," Holland claims the yarns about his business exploits are mostly true. Even the ones about the CIA running a Mississippi River cruise ship and the time he made good money on an Alabama land deal based on the advice of a Puerto Rican fortune teller.
He does, however, take issue with reports claiming that during a tense negotiation he threatened to throw a lawyer out of a seventh floor window.
"That's a lie," he says. "It was the eighth floor."
Holland also loves to talk about the Atlanta barber who shaved a dead monkey, cut off its tail and dumped the carcass along an Atlanta Interstate. Within days, Atlanta headlines screamed, "Alien Killed in Atlanta."
The best stories in Holland's book revolve around  the people he met and ran with while growing up in small town Georgia. That crowd includes characters named Shorty, Hop, Goat Eye, Catfish and Pig.
One of Holland's best buddies was Bluford Jones, affectionately described in the book as a "cross-eyed fireman."
Holland reports that while driving his convertible through the countryside, he came upon a young woman in distress. He offered her a ride and she asked if a friend could come along.
Holland agreed and was hauling them back to Hogansville when one of the women jumped in the back seat of the convertible and started stripping. She was removing her last stitch of clothing when they passed Bluford Jones.
"It was the only time I ever saw his eyes come uncrossed," Holland says.
Bluford also swore that the story that spawned the best-selling book "Murder in Coweta" County was not true.
In 1948, wealthy Meriwether County landowner John Wallace was accused – and later convicted – of being in Coweta County when he shot and killed a black farm worker named Wilson Turner.
Bluford swears the killing didn't happen in Coweta. He said he was out chopping cotton in neighboring Meriwether County when he saw Wallace's car pass by and pull into a barn. Bluford swore he heard the deadly shots that took Turner's life.
One of the witnesses who testified against Wallace at his trial was a Heard County woman named Mayhayley Lancaster, best described as "eccentric." Mayhayley was a teacher and a lawyer and tried her hand at politics before she went off the rails and started wearing a World War I Army uniform and telling fortunes.
Holland says he knew Mayhayley but never asked her to dinner.
Ware is as generous as he is successful and has donated heavily to support cancer research and treatment at Emory University and at Auburn University's College of Veterinary Medicine.
Financial support from Holland and his wife, Faye Hendrix-Ware, recently resulted in a new breast cancer treatment facility and the Faye Hendrix-Ware Intermediate Care center at Piedmont Newnan Hospital.
If you see Holland Ware and ask him to tell a tall tale, he might oblige. Just make sure you're not standing between him and a pine tree. Things could get ugly.
Alex McRae is the author of "There Ain't No Gentle Cycle on the Washing Machine of Love." He can be reached at: alexmmcrae@gmail.com