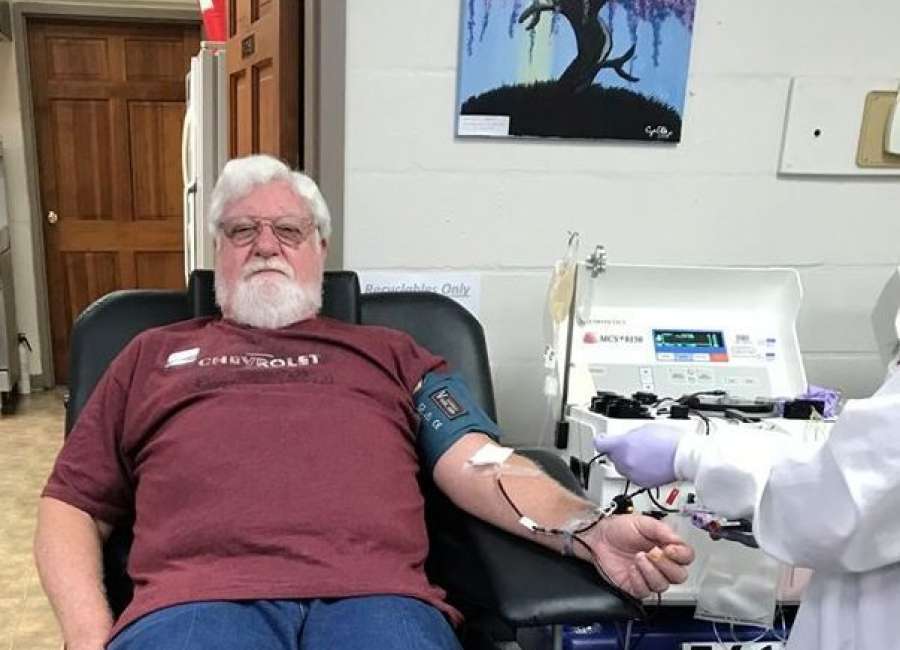 Every day, blood donors help patients of all ages, including accident and burn victims, heart surgery and organ transplant patients, and those battling cancer.
In fact, according to the American Red Cross, every two seconds, someone in the U.S. needs blood.
On Monday, Feb. 4, there will be an opportunity to give blood in the fellowship hall at the Senoia United Methodist Church from 1-6 p.m. This blood drive is co-sponsored by the local church and the Senoia Optimist Club. Anyone unable to give is encouraged to notify others who may be able to donate.
The local blood drive hosts will be serving their "famous" grilled cheese sandwiches along with the goodies provided by the American Red Cross. There just may be homemade cookies available, too.
Free coupons associated with several of the Senoia area businesses, including new coupons for this drive, will also be provided to donors.
The Senoia United Methodist Church is in the historic district of Senoia and is located at 229 Bridge St. It is at the intersection of Seavy and Bridge Streets.
For those not familiar with the area, you can turn east at the downtown intersection of Main Street and Seavy Street, and go past Matt's Smalltown Pizza and the Veranda Bed & Breakfast towards the city park or State Highway 85. The church is on the right – only about two blocks east of Main Street.
Donors at the Senoia blood drive are asked to bring one or more nonperishable food items. These items will be made available to a local food bank in order to help those in the area who are in need.
While "walk-ins" are welcome, potential donors may either sign up online at https://www.redcrossblood.org/give.html/find-drive or call 1-800-RED CROSS (1-800-733-2767). In addition, Senoia Optimist Club member and blood drive coordinator Ellen Ingram may be contacted at 770-842-4533.
There is a need for all blood types.
The drive is held on a quarterly basis. The events traditionally fall on the first Monday of February, May, August and November. The next blood drive for the Senoia area will be May 6.