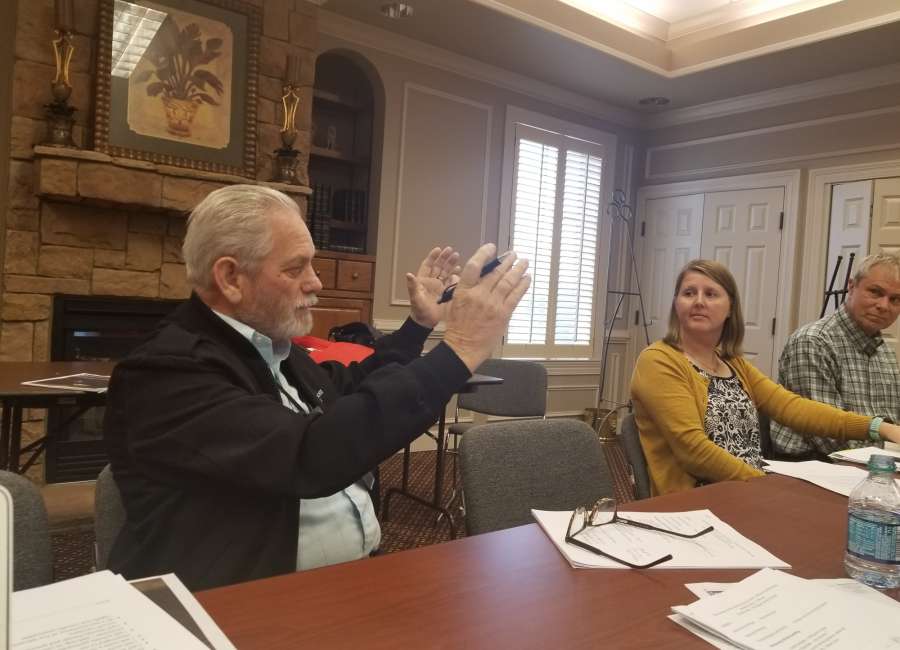 The image of the bellringer with a red kettle has become an iconic symbol of the holiday season.
This year, the Salvation Army exceeded its goals for the annual Red Kettle drive in Coweta County, collecting a total of $73,330.53.
Starting in November and continuing through Christmas Eve, shoppers at several Coweta retail outlets dropped change – and sometimes bills – into red kettles while volunteer nearby shook small handbells.
Money put in the kettles in Coweta County is used by the Newnan Service Center to help people in need.
"Our goal was $71,500," said Heather Creech, service center director. The goal was pegged a bit higher than the collection in 2017.
"It's been a good year," observed Steve West, chairman of the local Salvation Army Advisory Council.
"We did great on the red kettles," Creech said. "We exceeded the Red Kettle goal despite the weather."
"The kettle money funds programs for the entire year," noted Jody Carver, service extension representative from the Salvation Army's Division Headquarters.
Creech noted the continued work of Kris Carpenter, who has been the kettle coordinator for a couple of years, and longtime champion bell ringer Terry Zoeller, who rang for 119 hours in 2018.
"He's been it for as many years as I've been around," Creech said.
New volunteers are also coming on board, including one woman who read about the call for volunteers in The Newnan Times-Herald and volunteered several times during bell-ringing season.
A goal for next year will be having more churches and clubs take on blocks of bell-ringing – ringing at a certain store during a specified time period and setting up their own schedule of volunteers.
One aspect of a successful kettle campaign is that items used for it wear out.
"We definitely need more supplies," Creech said. "We'll be ordering some new stands."