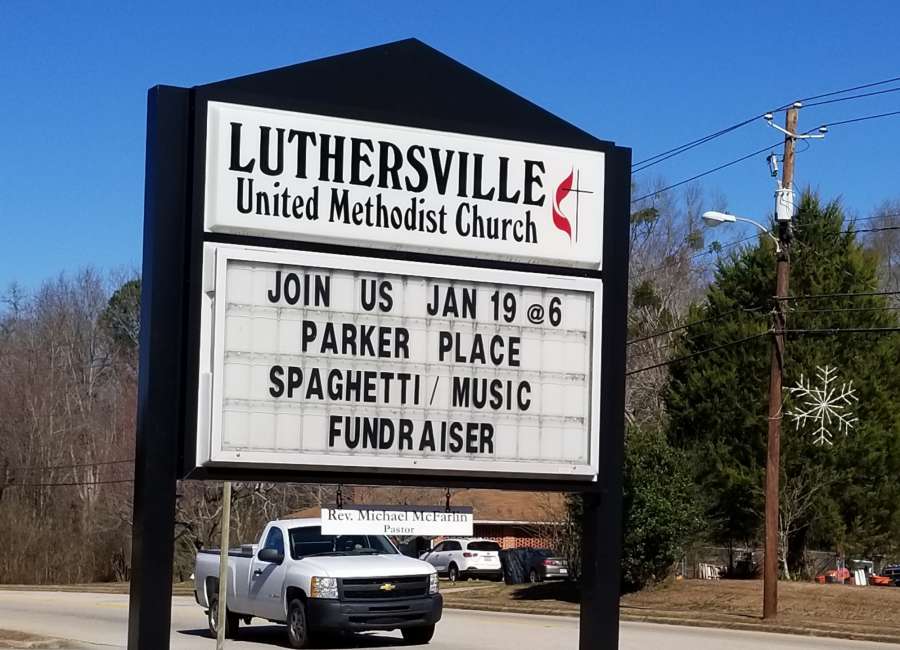 Fundraisers

•Spaghetti/Music, Parker Place, Luthersville, Saturday, 6-9 p.m. Spaghetti dinner/concert by Cynthia Southard. Sponsors: Luthersville UMC/Allen-Lee UMC
•Copies of "Fiddle Dee Dee Recipes: A Taste of 'Gone With The Wind,'" $30 each. Autographs available. Benefits building fund/Allen-Lee UMC. Information, allenleeumc@gmx.com
Meetings

•All Team Ministry Fair, Resurrection Lutheran Church, Lora Smith Road, Sunday, 11:30 a.m.-1 p.m.
•King Center for Nonviolent Social Change Commemorative Service, Ebenezer Baptist Church, Atlanta, Monday, 10 a.m.
Outreach
•Preparation of 2,000 Care Packages, Marcus Jewish Community Center, 5342 Tilly Mill Road, Dunwoody, Monday, 11 a.m.-4:30 p.m. Benefits homeless/disadvantaged. Sponsors: The Packaged Good/Homeless at Heart.
•Loving Loaf Ministry, Mt. Gilead United Methodist Church, Grantville, first/third Sundays, 11 a.m. Visitors receive free loaf of bread.
•Donations sought, Sow Good Center, Inc., 2450 Highway 85, Senoia, GA 30276.
•Defending the Flock, free church security program offered by Coweta County Sheriff's Office. Call James Yarbrough, 770-253-1502.
The deadline for submission of items for the Religion section is Monday at noon for the following Friday edition. Items are published on a space-available basis. Information may be submitted to religion@newnan.com . For information, call Winston Skinner, 770-253-1576.